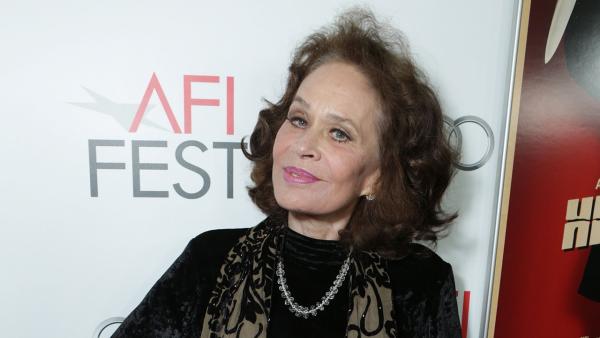 Karen Black dies: 'Easy Rider' actress was 74
08/08/2013 by the Associated Press
Karen Black, the prolific actress who appeared in more than 100 movies and was featured in such counterculture favorites as "Easy Rider," ''Five Easy Pieces" and "Nashville," has died.
Black's husband, Stephen Eckelberry, says the actress died from complications from cancer. She was 74.
UPDATE: Eckelberry posted a message about Black's death on his Facebook page on Thursday, Aug. 8.
"It is with great sadness that I have to report that my wife and best friend, Karen Black has just passed away, only a few minutes ago," he said. Thank you all for all your prayers and love, they meant so much to her as they did to me."
Known for her full lips and thick, wavy hair that seemed to change color from film to film, Black often portrayed women who were quirky, troubled or threatened. Her breakthrough was as a prostitute who takes LSD with Dennis Hopper and Peter Fonda in 1969's "Easy Rider," the hippie classic that helped get her the role of Rayette Dipesto, a waitress who dates - and is mistreated by - an upper-class dropout played by Jack Nicholson in 1970's "Five Easy Pieces."
Cited by The New York Times as a "pathetically appealing vulgarian," Black's performance won her an Oscar nomination and Golden Globe Award. She would recall that playing Rayette really was acting: The well-read, cerebral Black, raised in a comfortable Chicago suburb, had little in common with her relatively simple-minded character.
"If you look through the eyes of Rayette, it looks nice, really beautiful, light, not heavy, not serious. A very affectionate woman who would look upon things with love, and longing," Black told Venice Magazine in 2007. "A completely uncritical person, and in that sense, a beautiful person. When (director) Bob Rafelson called me to his office to discuss the part he said, 'Karen, I'm worried you can't play this role because you're too smart.' I said 'Bob, when you call "action," I will stop thinking,' because that's how Rayette is.'"
In 1971, Black starred with Nicholson again in "Drive, He Said," which Nicholson also directed. Over the next few years, she worked with such top actors and directors as Richard Benjamin ("Portnoy's Complaint"), Robert Redford and Mia Farrow ("The Great Gatsby") and Charlton Heston ("Airport 1975").
She was nominated for a Grammy Award after writing and performing songs for "Nashville," in which she played a country singer in Robert Altman's 1975 ensemble epic. Black also starred as a jewel thief in Alfred Hitchcock's last movie, "Family Plot," released in 1976.
Black was born Karen Ziegler and grew up in Park Ridge, Ill. Her father was a sales executive and violinist, her mother the children's novelist Elsie Reif Zeigler. By grade school, she already knew she wanted to be an actress and was so advanced a learner that at age 15 she enrolled in Northwestern University to study drama, a time she remembered as stifling and discouraging.
By the early 1960s, she had moved to New York; made her film debut, in "The Prime Time"; and had married Charles Black, whose last name she kept even though they were together only for a short time.
She studied acting under Lee Strasberg and through much of the '60s worked off-Broadway and in television, including "Mannix" and "Adam-12." Her first Broadway show, "The Playroom," lasted less than a month, but brought her to the attention of a young director-screenwriter, Francis Ford Coppola, who cast her in the 1966 release "You're a Big Boy Now."
Black was married four times. She is survived by Eckelberry, a son and a daughter.
(Copyright © 2013 The Associated Press. All Rights Reserved.)
(Copyright ©2013 by The Associated Press. All Rights Reserved.)
Sign up Stay Informed
Entertainment News