Entertainment News: julia louisdreyfus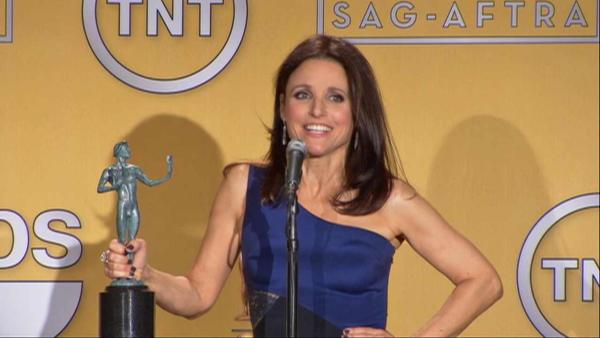 01/20/2014
Julia Louis-Dreyfus after the 2014 Screen Actors Guild Awards on Jan. 18, 2014.
More julia louisdreyfus
01/20/2014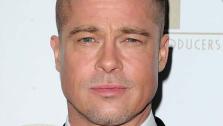 Check out photos of Brad Pitt, Claire Danes, Leonardo DiCaprio, Sarah Paulson and Julia Louis Dreyfus at the Producer's Guild Awards (PGAs) in Los Angeles, California on Jan. 19, 2014.
09/22/2013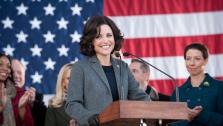 Julia Louis-Dreyfus has won the 2013 Emmy Award for Outstanding Lead Actress In A Comedy Series for her role as Selina Meyer in the HBO show "Veep," marking the actress' second win for the role and fourth individual Emmy honor since her time on "Seinfeld."
The 52-year-old beat Lena Dunham of "Girls", Edie Falco of Showtime's "Nurse Jackie," Amy Poehler of NBC's "Parks and Recreation," Tina Fey of "30 Rock" and Laura Dern of "Enlightened."
08/08/2013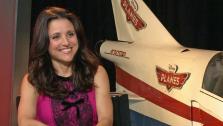 Teri Hatcher sat down with OTRC.com to promote her new Disney animated film 'Planes,' which also stars Dane Cook, and what it was like for her to be a part of a potential Disney animated classic movie.
In the Disney film, which flys into theaters on Aug. 9, Hatcher plays Dottie, a forklift who Hatcher considers to be 'nurturing' throughout the film. Check out 3 questions answered by Teri Hatcher.
04/17/2011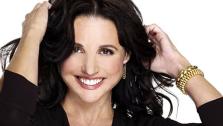 Julia Louis-Dreyfus' return to television is underway.
The former "New Adventures of Old Christine" and "Seinfeld" actress stars in the new HBO comedy pilot "Veep" which was just picked up as a series by the network, according to The Hollywood Reporter.
11/23/2010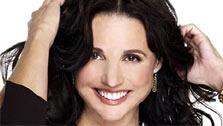 Julia Louis-Dreyfus is set to star as Vice President of the United States in a new sitcom pilot called "Veep", which will air on HBO.
The Emmy winner, who received a star on Hollywood's Walk of Fame in May, is best known for playing comedian Jerry Seinfeld's quirky friend Elaine on the hit sitcom "Seinfeld".
Sign up Stay Informed
Entertainment News