Entertainment News: judd apatow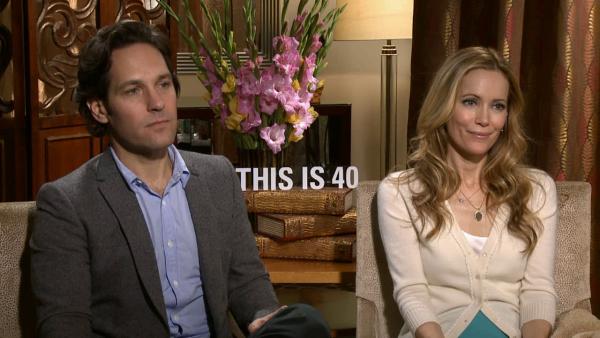 12/19/2012
Leslie Mann and Paul Rudd are set to once again grace the big screen as husband and wife in Judd Apatow's comedy, "This is 40," and Mann explains why their dynamic is so relatable to audiences everywhere.
"It seems like...what's wrong in a marriage is funnier than what's going well in a marriage," Mann explained to OTRC.com on December 11. "The farther you take it, the more honest you are - it just makes it that much better and funnier, I think."
More judd apatow
04/27/2012
Charlie Theron showed off a daring look at CinemaCon 2012, where she was honored at the Big Screen Achievement Awards, along with stars such as Jennifer Garner, Michelle Pfeiffer, Anna Faris, Chloe Grace Moretz, "The Hunger Games" star Josh Hutcherson and Jeremy Renner of "The Avengers."
The winners announced days before the event, which took place on Thursday, April 26, at Caesar's Palace in Las Vegas. Theron, who plays the Evil Queen alongside Kristen Stewart in the upcoming film "Snow White and the Huntsman," received the award for "Distinguished Decade of Achievement in Film."
01/15/2012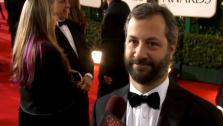 Judd Apatow talks to OnTheRedCarpet.com at the 2012 Golden Globes about plans for a 'Bridesmaids' sequel - would it star Kristen Wiig?
07/22/2011
Pee-wee Herman has coupled up with comedy powerhouse Judd Apatow to make his return to the big screen and Paul Reubens told fans at San Diego Comic-Con that it will be a "road picture across the entire country."
Paul Reubens showed up in character as Pee-wee Herman on July 20, wearing the iconic red bow-tie and gray suit. The Associated Press reports that Reubens told audiences that Apatow felt the new film should return Pee-wee to his life on the road from the first movie, the 1985 film "Pee-wee's Big Adventure," which was helmed by Tim Burton.
Sign up Stay Informed
Entertainment News