Entertainment News: josh groban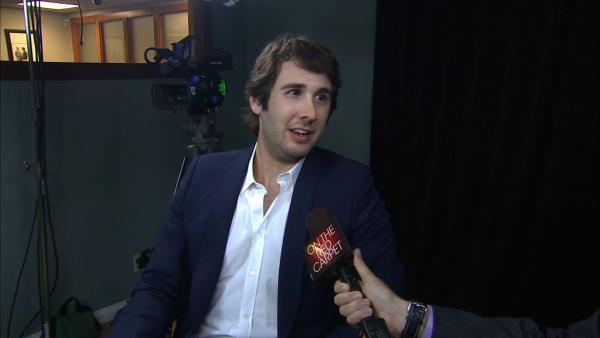 07/29/2013
Josh Groban sings a 'drunk' 'It's Always Sunny' song ahead of 2013 guest appearance and reveals 'addictions.'
More josh groban
07/29/2013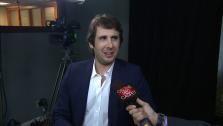 Get ready for a giant dose of Josh Groban this fall -- he's going on tour and will also be hitting your TV screens, guest-starring on "It's Always Sunny in Philadelphia."
The 32-year-old crooner recently chatted with OTRC.com about the difference between acting and singing as well as another major milestone in his career -- securing the No. 1 spot on the Billboard 200 Albums chart in February with his sixth major studio record, "All That Echoes." This is the third time he had topped the chart and he also knocked Justin Bieber's "Believe: Acoustic" to the No. 6 spot.
07/29/2013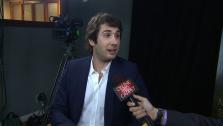 Josh Groban talks to OTRC.com about guest starring on 'It's Always Sunny in Philadelphia.' (July 2013)
07/29/2013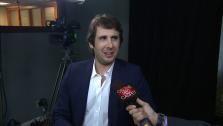 Josh Groban discusses how 'All That Echoes' beat Justin Bieber's album for the No. 1 spot (July 2013 interview)
03/27/2012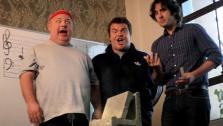 For fans of The D, this may be the greatest news in the world.
Jack Black and Kyle Gass of the "mock rock" duo Tenacious D have written some new tasty jams and are set to release their first studio album in six years and rock fans' socks off with a tour that will take them across the United States as well as Europe.
11/24/2011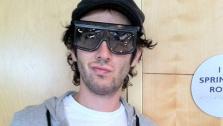 Josh Groban, Jonah Hill, Jerry O'Connell and Derek Hough have been added to the list of people set to help host "LIVE!" with Kelly Ripa following Regis Philbin's departure.
Earlier this week, Jerry Seinfeld became the first star to co-host the ABC daytime talk show since Philbin, 80, left the series on November 18, after some 28 years. A permanent host has not been announced.
08/19/2011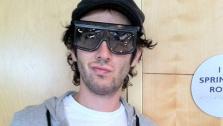 Josh Groban is set to appear on the upcoming eighth season of the NBC comedy series "The Office" - the first without Steve Carell.
Groban, known mostly for ballads, including his version of the 2002 hit "You Raise Me Up," has acted before. The 30-year-old, who commands a loyal fanbase made up of mostly teenage and adult female fans, recently starred in Carell's latest film, "Crazy Stupid Love," as pretentious lawyer-boyfriend of Emma Stone's character.
01/04/2011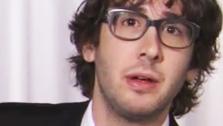 Josh Groban had a little fun with the eccentric Twitter stream of Kanye West during Monday night's "Jimmy Kimmel Live." The 29-year-old singer appeared in a comedy sketch which spoofed the 33-year-old rapper with Groban presenting a fake album called, "Josh Groban's The Best Tweets of Kanye West."
11/15/2010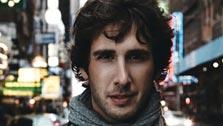 Josh Groban's fifth studio album, "Illuminations", was released on Monday and the singer says that most of the songs are about "failed" love.
Groban, 29, dated "Mad Men" actress January Jones from about 2003 to 2006. The crooner, known for songs such as "You Raise Me Up" and "You're Still You", says he is currently single.
Sign up Stay Informed
Entertainment News