Entertainment News: jonas brothers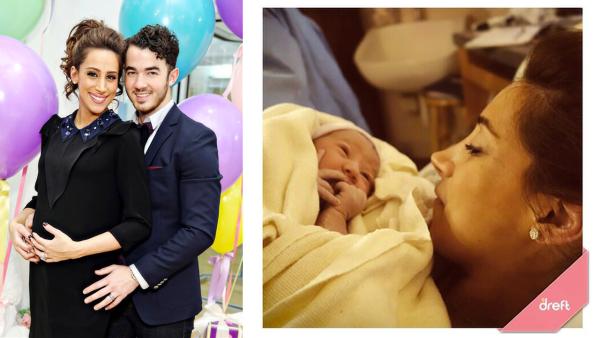 02/02/2014
Kevin Jonas and wife Danielle, his co-star on the E! reality show "Married To Jonas," have welcomed their first child, a baby girl named Alena Rose Jonas.
The couple's child was born on Sunday, Feb. 2.
More jonas brothers
12/02/2013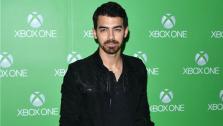 Joe Jonas let loose in a new essay where he discussed losing his virginity, the pressure of being a Disney star, his band breaking up and smoking "weed" with Miley Cyrus and Demi Lovato.
The essay, which is featured in New York Magazine (Warning: article contains expletive language), is titled "Joe Jonas: My Life as a Jonas Brother."
10/30/2013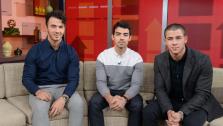 What's next for Jonas Brothers' Nick, Joe and Kevin following news of the pop group's split?
The three singers appeared on ABC's "Good Morning America" on Wednesday, Oct. 30, to discuss their decision and their future, a day after they revealed the band would call it quits after more than seven years. Check out five highlights from their interview with co-host Robin Roberts:
10/29/2013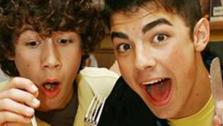 See photos of 21 of the Jonas Brothers' memorable moments together as a band. The trio, made up of Nick Jonas, Joe Jonas and Kevin Jonas, announced on Oct. 29, 2013 that the pop group had called it quits after about seven years.
10/29/2013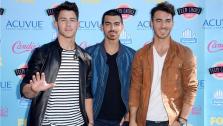 It's over for the Jonas Brothers -- for now.
The pop group, made up of brothers Nick, Joe and Kevin Jonas, has split after more than seven years. The news comes almost three weeks after the trio canceled an upcoming tour. On Tuesday, Oct. 29, People magazine quoted Joe as saying that the decision to break up was unanimous."
10/09/2013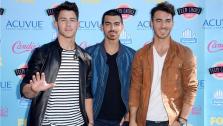 The Jonas Brothers pop group has canceled an upcoming tour just two days before it was set to begin, OTRC.com has confirmed.
Joe, Nick and Kevin Jonas were supposed to begin performing a series of concerts in the United States and Canada on Friday, Oct. 11. The group's spokesman, Jesse Derris, confirmed in a statement obtained by OTRC.com on Wednesday that the tour was canceled because of creative differences.
09/05/2013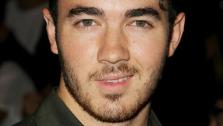 The Jonas Brothers, Zachary Quinto and Colton Haynes sat together at Richard Chai's show during Mercedes-Benz Fashion Week in New York on Sept. 5, 2013, while Christina Ricci also attended. Check out photos.
10/18/2012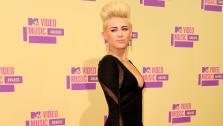 Miley Cyrus says it's "pretty blatant" the new Jonas Brothers song, "Wedding Bells," is about her engagement to "Hunger Games" star Liam Hemsworth.
"I don't know who else is getting married," Cyrus told Ryan Seacrest on his radio show on October 18. "So I feel like that's pretty blatant, it's whatever. Like I said, everyone has to write songs that are about things that they felt and he even introduced that this isn't the way that I am. So, you can't ever hate on someone for writing about something you've been through."
06/17/2011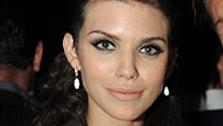 AnnaLynne McCord showcased her new brunette look at an intimate cocktail party to celebrate the launch of the Joseph Abboud watch collection at the Sunset Tower Hotel in Los Angeles on Thursday, June 16, 2011.
At the event, McCord posed for photos with actor David Arquette and well as with her "90210" co-star Trevor Donovan. Ryan Phillippe, Joe Manganiello from "True Blood," actress Jamie-Lynn Sigler and Kevin Jonas from the Jonas Brothers also attended the party. Check out photos.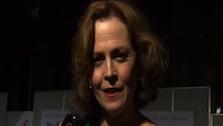 This week's show was filmed at Grauman's Chinese Theatre in Hollywood. See what Betty White and Sigourney Weaver have to say about their new film, "You Again," and we meet the new judges of "American Idol."