Entertainment News: jon stewart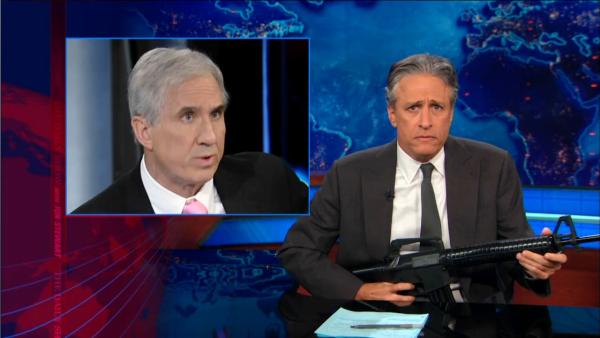 01/09/2013
During Tuesday night's episode of "The Daily Show," Jon Stewart tackled the gun control discussion that has been happening since the shooting at Sandy Hook Elementary School in Newtown, Connecticut, on December 14.
The satire news program has been on hiatus since before the tragedy and returned to air earlier this week. At one point, while analyzing if perhaps the media must also be examined for the rise in gun violence in addition to violent video games and films, Stewart pulled out a plastic toy gun.
More jon stewart
11/18/2011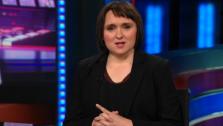 Author Sarah Vowell has joined Jon Stewart's "The Daily Show" as the new Senior Historical Context Correspondent.
Vowell made her debut on the show on Thursday night, where she talked about Evacuation Day, which marks the day the last British troops left New York at the end of the Revolutionary War in 1783.