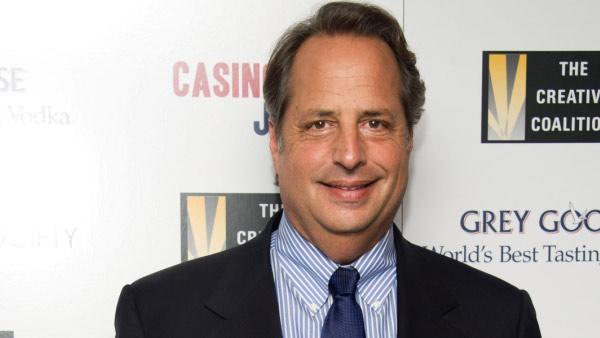 Jon Lovitz insults President Barack Obama in expletive-filled rant on podcast
04/24/2012 by Corinne Heller
Jon Lovitz insulted President Barack Obama during an expletive-filled tirade on a recent episode of his and Kevin Smith's podcast "ABC's of 'SNL," in which he made his opinion about paying high taxes clear: It stinks.
The session was recorded in front of a studio audience at the Jon Lovitz Comedy Club in Los Angeles in January and posted on Monday, April 22. The comedian and actor's words drew laughter from the crowd as Smith appeared to try and calm him down.
"This whole thing with Obama saying the rich don't pay their taxes is (expletive) (expletive)," Lovitz said. "And I voted for the guy and I'm a Democrat. What a (expletive) (expletive). The rich don't pay their taxes ... let me tell you something, right - first they say that you're dead broke. The United States of America - 'You can do anything you want, go for it.' So then you go for it and you make it and everyone's like, '(Expletive) you.'"
"He himself is the perfect example," Lovitz said about Obama. "He's amazing. He had nothing. He had no father, he was, you know, a mixed race, which is a burden in the United- don't kid yourself, you know, growing up like that and no money and the guy ends up being at Harvard, he's the president of the United States."
The podcast was posted a week after the Internal Revenue Service's deadline for filing tax returns and after the Democratic-controlled Senate failed to advance Obama's "Buffet Rule" legislation that would have imposed a minimum 30 percent income tax on millionaires.
The president has long pushed for a tax hike on the wealthiest Americans and is making it a key point in his 2012 re-election efforts. He says raising such tax rates would cut deficits, while Republicans say it is likely to start class warfare and hurt the economy and small businesses.
"And everyone who made it like me, it's like, you know, have to work your (expletive) off," Lovitz continued in his rant. "If I make a dollar and out of every dollar, I'm taxed at 50- half of 50 cents I have to give. Isn't that like, enough? So for every dollar you make, two dollars, give have to give a dollar back. No, that's not right. No you're not paying enough. It's half."
Many U.S. millionaires take advantage of deductions and loopholes that allow them to be taxed at a rate that is lower than the median rate imposed on residents who earn $100,000 or less a year.
"And then think of ... all the rich people have all these deductions," Lovitz said. "Everyone in this room has the same deductions. You just didn't know- learn about it. Do you drive a car? You take it to work? Deduct it. Do you eat at lunch? Deduct it."
Smith then told him: "Hey, hey. Stop yelling at the 99 percent. Occupy Lovitz."
"Yeah, and then, so I take my hard-earned money and I open a club," he replied. "Now all of you are here. (Expletive) me, hello? It's ridiculous. It's my club."
"Yeah, but don't burn it down, man," Smith said.
Lovitz made headlines earlier this month when he Tweeted a slew of messages and photos to defend a childhood friend and his daughter, who found swastikas and the word "Jew" drawn in maple syrup on the walkway and feces on and near the doorstep of their Los Angeles-area home when they woke up on April 3, three days before the Jewish holiday of Passover began.
He said that the perpetrators, which police identified to be a group of teenage girls, were expelled from their school.
(Copyright ©2013 OnTheRedCarpet.com. All Rights Reserved.)
Sign up Stay Informed
Entertainment News