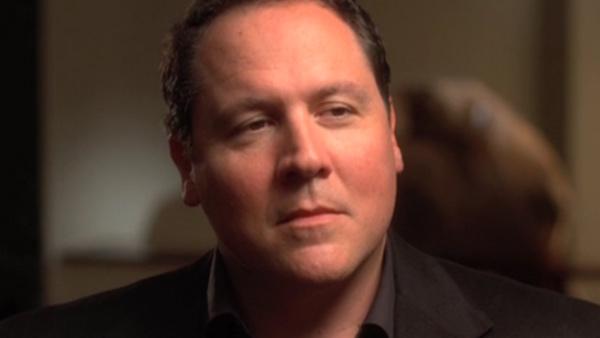 Jon Favreau interviews 'Cowboys and Aliens' cast, plans Comic-Con takeover
07/16/2011 by Olivia Allin
Jon Favreau plans to debut "Cowboys & Aliens" at Comic-Con next week and to promote the sci-fi western, the director did a series of hilariously candid interviews with his star-studded cast. Favreau sat down with his stars and collaborators, including Harrison Ford, Olivia Wilde, Ron Howard, Brian Grazer and Steven Spielberg. The director talked to them about their entire careers, on-set accidents, their passion projects and their experience working with Hollywood legends. Wilde told her director that her look in the film has been a favorite in her career. "My look in this movie is my favorite thing that I've ever done," Wilde told Favreau in their interview segment entitled 'A Different Role.' "I think this was the first time that I've played a woman. Yeah, I think I've played a lot of girls... Ella is a woman, there's a wisdom and a groundedness to her." Meanwhile, Ford talked about his serendipitous casting in "Star Wars." The actor was working as a carpenter, installing an office on a set, when he was asked to be a reader with actors in the casting process and was eventually asked to read for the role himself (watch the interview below). Favreau has also directed films like "Iron Man," "Iron Man 2" and "Elf." His writing credits include "Swingers" and "Couples Retreat." Favreau has also had a successful acting career, appearing in many of his own movies and in films like "The Break-Up" and "Four Christmases." "Cowboys & Aliens" will have its world premiere at Comic-Con next week. Favreau will also guest edit The Hollywood Reporter's special Comic-Con issue, which comes out on July 20. In the film, Jake Lonergan (
Daniel Craig
) wakes up with no memory of his past and a shackle around his wrist. He goes into the town of Absolution and learns he's a wanted criminal and the man who runs the town (
Harrison Ford
) wants him gone, but when aliens start attacking the town and stealing their people, it becomes clear that Lonergan holds the key to defeating them. The movie is based on a 2006 graphic novel of the same name, created by Scott Mitchell Rosenberg. Favreau signed on to direct and Steven Spielberg is the executive producer, with Brian Grazer and Ron Howard producing. Robert Downey Jr. was originally cast as the protagonist, but had to drop out due to his commitment to "Sherlock Holmes: A Game of Shadows." In a recent interview,
executive producer Steven Spielberg told OnTheRedCarpet.com that science fiction has replaced westerns
as the "new identity of Hollywood," but the action flick appears to successfully combine the two genres. "I think movies about aliens today have replaced the western," Spielberg said. "The first movie really ever made was 'The Great Train Robbery' and westerns were part of the identity of Hollywood for over 80 years and I think science fiction is now the new identity of Hollywood. It was westerns for 80-years and it's been westerns ever since '2001 Space Odyssey' in '68." "Cowboys & Aliens" is slated for release on July 29. Watch a trailer and a few of Favreau's interviews below.
(Copyright ©2014 OnTheRedCarpet.com. All Rights Reserved.)
Sign up Stay Informed
Entertainment News