Entertainment News: john krasinski
09/11/2013
Congrats to Emily Blunt and John Krasinski -- the two are going to become parents!
The 30-year-old actress, known for films such as "The Devil Wears Prada," and the 33-year-old actor, who played Jim on "The Office," are expecting their first child in a few months, People magazine reported on Wednesday, Sept. 11. The two wed in July 2010.
More john krasinski
10/20/2011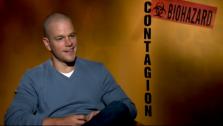 Actor Matt Damon might soon be in the director's seat for an untitled drama he co-wrote with "The Office" star John Krasinski.
The two actors would also star in the film, according to The Hollywood Reporter, which may start shooting in the spring. The industry paper notes that the film is similar to Erin Brockovich, but the actual script details are limited.
05/06/2011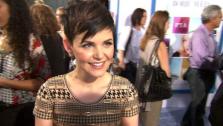 Ginnifer Goodwin portrayed the "good girl" who fights for romance after being relegated to the friend zone in "He's Just Not That Into You" but in "Something Borrowed," she takes the battle to a new level by bedding her best friend's fiancÚ.
Goodwin, who is currently planning her wedding to actor Joey Kern, admits that the wedding premise lends itself to discomfort and comedy.
05/07/2011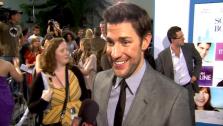 John Krasinski says his latest film, "Something Borrowed," is a little "dirtier" than many romance films, but not in the way you may think.
The movie hit theaters on Friday, May 6, and is rated PG-13. Krasinski, a 31-year-old actor known for his role as good guy Jim on "The Office," plays Ethan, a friend of Ginnifer Goodwin's character, Rachel, who falls for Dex, the fiance of Kate Hudson's character, Darcy, who is her best friend.
Sign up Stay Informed
Entertainment News