Entertainment News: john cusack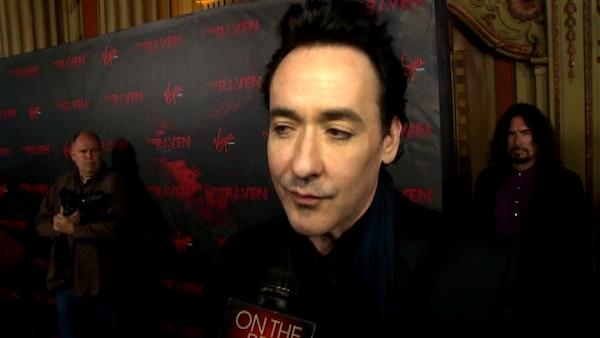 11/03/2012
John Cusack is developing a movie about conservative radio host Rush Limbaugh, the actor's production company confirmed on November 2.
The film, which has a working title of "Rush," is being produced by Cusack's New Crime Productions. According to the Associated Press, Cusack will star in the film and Betty Thomas is attached to direct.
More john cusack
04/28/2012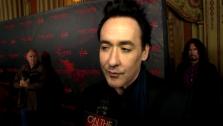 John Cusack not only had to go to a dark place to portray Edgar Allen Poe in "The Raven," he also had to drop some weight to portray the author.
"I thought it would be fun [to drop 25 pounds for the role]. It wasn't fun not eating," Cusack told OnTheRedCarpet.com co-host Rachel Smith at the film's Hollywood premiere. "It wasn't that fun actually, but I thought that. He was a world famous writer but they didn't have copyrights, so he was dirt poor actually. He was always kind of living hand to mouth and had financial troubles all his life and he was an alcoholic, so I thought that would be the best look - to look kind of emaciated and real wiry. It was a fun time. I put myself into everything I do, so I put myself all-in on this one."
09/12/2011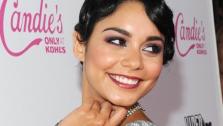 Vanessa Hudgens is reportedly set to play an escaped victim of an Alaska serial killer and rapist, portrayed by John Cusack, in a new film called "Frozen Ground."
The movie is based on the true story of Robert C. Hansen, an Anchorage man nicknamed "The Butcher Baker." Nicolas Cage will play a State Trooper who investigates the case and finds Hudgens' character, the sole teenage victim who escaped, according to Deadline.com, which carried the report.
04/26/2012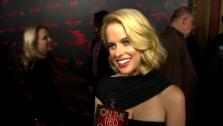 Alice Eve talks to OnTheRedCarpet.com about Edgar Allan Poe and being burried alive in 'The Raven.'
04/26/2012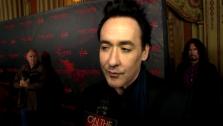 John Cusack talks to OnTheRedCarpet.com about portraying Edgar Allan Poe in 'The Raven.'
Sign up Stay Informed
Entertainment News