Entertainment News: joan rivers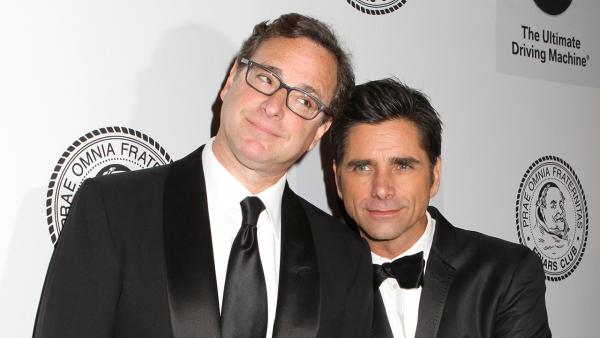 07/05/2013
See photos of "Full House" alums John Stamos and Bob Saget, musician John Mayer and comediennes Joan Rivers and Kathy Griffin at a Friars Club event honoring Don Rickles on June 24, 2013.
More joan rivers
03/01/2013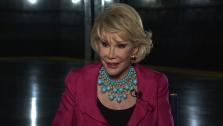 Joan Rivers, a Jewish comedienne and longtime TV fashion critic, refuses to apologize over what she says was a joke made about Heidi Klum's look at a post-Oscars party, in which she referenced the Nazi Holocaust.
"The last time a German looked this hot was when they were pushing Jews into the ovens, Rivers, 79, said about the supermodel's racy, cleavage-bearing dress, while commenting about Oscar looks on the E! Network show "Fashion Police" on Monday.
03/31/2013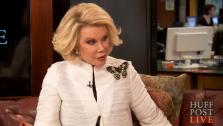 Joan Rivers is catching some flack after making derogatory comments about Adele's weight -- again.
In late February, Rivers mocked Adele's weight in an interview with David Letterman, commenting that the singer should have named her hit song "Rolling in the Deep ... Fried Chicken." She went on to make gestures suggesting that the singer is overweight.
08/07/2012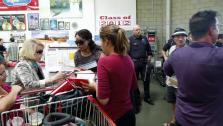 Police were called to a Los Angeles-area Costco on Tuesday after Joan Rivers staged a protest against the wholesale store, which she says has banned her new book.
The 79-year-old outspoken comedienne, reality star and co-host of the E! show "Fashion Police" wore sunglasses and held a megaphone as she stood inside an outlet in Burbank, signing copies of the publication, as an officer gestured for her to leave.
04/13/2012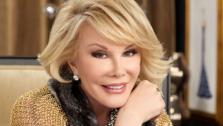 Joan Rivers was one of the passengers arriving at Los Angeles' International Airport whose airplane was struck by lightning on Friday.
"I just landed on a plane from LA that was STRUCK by lightning," Rivers wrote on Friday, April 13. "Thank God everyone is fine. I now think Benjamin Franklin was an ASS!"
01/26/2012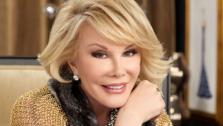 The feud between Chelsea Handler and Joan Rivers continues as the two comedians recently traded jabs on Howard Stern's Sirius XM radio show.
Handler, who hosts the late-night talk show "Chelsea Lately" on E!, appeared on Stern's show on January 23. Stern asked Handler what she thought about Rivers' criticism of her in the past and Handler replied, "Joan Rivers? What the [expletive] do I care about Joan Rivers?"
01/20/2011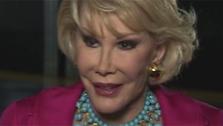 Joan Rivers says negative comments she made about Sarah Palin prompted Fox News to cancel her scheduled appearance on its show "Fox and Friends," although the cable network denies this.
The 77-year-old comedienne said in a video posted on TMZ that Palin, the former Republican governor of Alaska who is seen as a likely 2012 presidential candidate, was "just stupid and a threat" and added she agreed with those who blamed the politician for the recent shooting of Arizona congresswoman, Gabrielle Giffords.
Sign up Stay Informed
Entertainment News