Entertainment News: jim parsons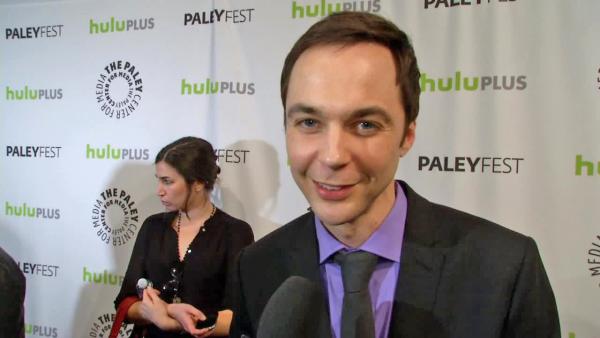 03/12/2014
"The Big Bang Theory" has been renewed for not one but THREE new seasons.
CBS announced the news on Wednesday, March 12. The highly-rated sitcom, which stars Jim Parsons and Johnny Galecki as quirky scientists and Kaley Cuoco-Sweeting as their friend Penny, will continue to air through the 2016-2017 season, the network said in a statement obtained by OTRC.com.
More jim parsons
10/04/2013
Emmy-winning "Big Bang Theory" star Jim Parsons and his longtime partner, art director Todd Spiewak, are among the honorees at the upcoming 2013 GLSEN Respect Awards, presented by the Gay, Lesbian & Straight Education Network in Los Angeles.
The ceremony takes place on Friday, Oct. 18, at the Beverly Hills Hotel in Beverly Hills, California. Parsons and Spiewak are set to receive the Inspiration Award.
05/16/2013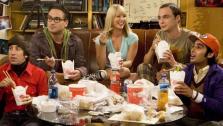 "The Big Bang Theory" is about to get serious ... according to one of the show's stars.
The popular CBS sitcom, which is about a pair of nerdy guys and their friends, is gearing up for its Thursday, May 16 season finale -- and the show's star, Simon Helberg, told the Associated Press to expect a cliffhanger.
03/14/2013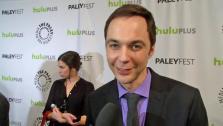 Jim Parsons, star of 'The Big Bang Theory,' talks about the success of the CBS series.
01/06/2013
"The Big Bang Theory" is starting the year off right by bringing in its biggest numbers ever for the 2013 debut.
The popular CBS sitcom, which is about a pair of nerdy guys and their friends, broke two records with its first episode of the new year following a three-week hiatus, according to the Hollywood Reporter.
06/20/2012
Jim Parsons and Rihanna are teaming up as an unlikely duo in a new Dreamworks animated film, the company announced on Friday, June 20.
The movie, "Happy Smekday!" is set for release in late 2014 and is based on the critically acclaimed book "The True Meaning of Smekday" by Adam Rex. The story is about aliens who invades earth and begins to use it as a hideout from their enemy. When one alien blows his cover, he goes on the run with a teenage girl. They embark on several globe-trotting adventures and he learns what it is like to be a human.
01/16/2011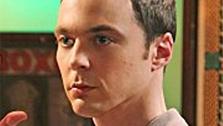 Jim Parsons won the Golden Globe Award for "Best Performance by an Actor in a Television Series - Comedy Or Musical" on Sunday for his role as physicist Sheldon Cooper in "The Big Bang Theory," marking the actor's first win and nomination.
Parsons last year won an Emmy award for his part. At the 2011 Golden Globe Awards, he beat Alec Baldwin of "30 Rock," Thomas Jane of "Hung," Matthew Morrison of "Glee" and Steve Carell of "The Office."
Sign up Stay Informed
Entertainment News