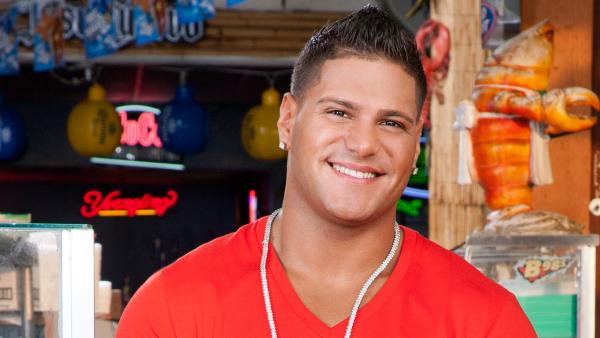 'Jersey Shore's Ronnie Ortiz-Magro hospitalized with kidney stones
04/29/2013 by Kristina Lopez
"Jersey Shore" star Ronnie Ortiz-Magro has been hospitalized and his being treated for kidney stones. The 27-year-old reality star is currently in Florida and his spokesperson confirmed his diagnosis with
People magazine
on Sunday, April 28. Ortiz-Magro was admitted to an Orlando area hospital on April 27, and his spokesperson told the magazine, "He's in a lot of pain and is expected to remain there for several days." "Hospital," Ortiz-Magro wrote in
one Tweet
on April 27. He later wrote in another
Tweet on April 28
, "Wouldn't wish this feeling on anyone! #KidneysFML." The magazine reported that his co-star and on-again-off-again girlfriend Sammi "Sweetheart" Giancola was on her way to his bedside. On Sunday, Giancola posted an
Instagram photo
of herself and Ortiz-Magro with a heart emoji in the caption. Another "Jersey Shore" co-star, Vinny Guadagnino,
Tweeted
, "Sendin love to my bro @MTVRonnie . He's sick, everyone give him a twitter hug. #getwellronnie #imronniefromjerseyshore." Ortiz-Magro was in Orlando to promote his alcohol line Smush Cocktails at a convention. In a March interview on
"Big Morning Buzz Live With Carrie Keagan,"
where he promoted the low-calorie cocktail line, Ortiz-Magro said that he was also pursuing an acting caree. He explained he was inspired to do it after the "Jersey Shore" cast appeared in the 2012 film "The Three Stooges." "That's actually what started, you know, the cycle in my head and to make me want to get into acting and really, you know, find something that I love," he said. "Because the reality, it was fun, I enjoyed it, you know, getting crazy and stuff. But I was in that house thinking like, 'What's next?" "You know, I can't get drunk on TV for the rest of my life," he added. "Well I could, but it wouldn't be a good scene. I could do it but, it's not a career. You know what I mean? Eventually, my liver would give out."
(Copyright ©2014 OnTheRedCarpet.com. All Rights Reserved.)
Sign up Stay Informed
Entertainment News