Entertainment News: jerry seinfeld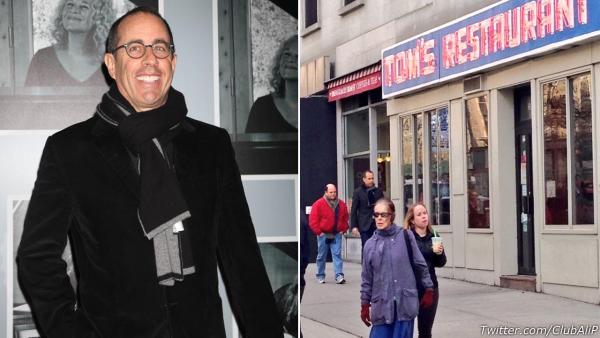 01/30/2014
Jerry Seinfeld confirmed on Thursday, Jan. 30, that he is working on a secret "Seinfeld" project.
Seinfeld initially teased during a Jan. 6 Reddit AMA (Ask Me Anything) Q&A session (Warning: link contains explicit language) that he was working with "Seinfeld" co-creator Larry David again.
More jerry seinfeld
04/30/2013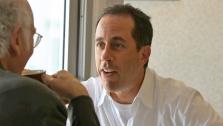 Several winners for the Webby Awards 2013 were announced on Tuesday, April 30, and celebrities like Frank Ocean and Jerry Seinfeld nabbed top honors.
Members of the International Academy of Digital Arts and Sciences, like Arianna Huffington, Twitter co-founder Biz Stone and Instagram creator Kevin Systrom, selected the winners and a star-studded ceremony will be able to be seen at watch.webbyawards.com on May 22 at 9 a.m. ET.
11/07/2012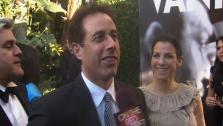 Jerry Seinfeld promises to donate proceeds from his upcoming comedy show in Long Island to Hurricane Sandy victims.
"I grew up on Long Island, and New York City is home," Seinfeld said in a statement to the Associated Press. "This is a tough time for this area, and we're just glad to be able to help in the recovery."
07/13/2012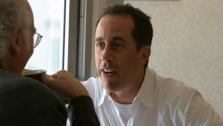 Jerry Seinfeld reunites with "Seinfeld" alums Michael Richards and Larry David in a new web series that brings him, well, full circle. He even references a Nazi.
"You have finally done the show about nothing," David, co-creator of the popular1990s sitcom, tells the actor in a newly-released teaser for the program, which is called "Comedians in Cars Getting Coffee" and premieres next week.
03/02/2012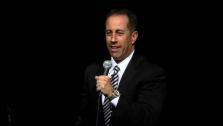 Jerry Seinfeld performs comedy at the christening of the Disney Fantasy cruise ship in NY on March 1, 2012.
02/22/2012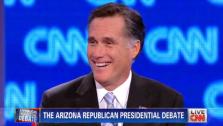 When Republican presidential hopeful Mitt Romney referenced Jason Alexander's "Seinfeld" character, George Costanza, at the GOP debate in Mesa, Arizona on Wednesday, the actor took to Twitter to crack some jokes of his own.
As Romney began his opening remarks, crowd members began clapping. He then said: "As George Costanza would say, when they're applauding, stop."
02/22/2012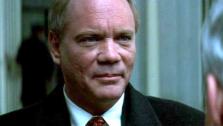 "Seinfeld" actor Daniel von Bargen survived a suicide attempt, after shooting himself in the temple on Monday.
The actor called 911 on Monday morning and entertainment outlet TMZ obtained a tape of his emergency call (Listen below). Law enforcement told TMZ that they were dispatched to the actor's apartment in Cincinnati, Ohio, shortly after receiving the call. Bargen was transported to a hospital and is in critical condition.
11/22/2011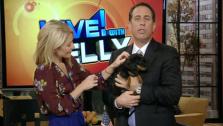 Jerry Seinfeld knows the secret to winning over viewers of ABC's daytime talk show "LIVE!" following Regis Philbin's exit: Puppies.
The comedian and "Seinfeld" star brought his new black and tan-colored dachshund, Jose, on the show on Tuesday, November 22, the second day of his co-hosting gig. He had said a day earlier that his family got it as an "impulse buy."
07/15/2011
Check out photos of Jerry Seinfeld's Telluride, Colorado 11-bedroom mansion, which is on the market for $18 million.
07/15/2011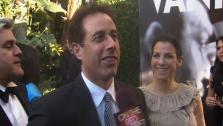 Jerry Seinfeld's Telluride, Colorado mansion was recently put on the market for $18 million.
There are 11 bedrooms, 11 full bathrooms and 3 half bathrooms on the 14,200 square feet property. The deck of the massive home is 5,500 square feet alone and overlooks the 26 acres of land, featuring aspen and spruce trees and a flowing creek. Check out photos of the property.
02/26/2011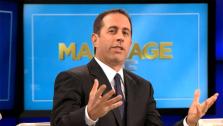 A New York man named Howie Kohlenberg says Jerry Seinfeld and his NBC show "The Marriage Ref" helped spur his wife to leave him and their child.
Kohlenberg, a 47-year-old cosmetics salesman, told the New York Post that his wife Christine, 37, became obsessed with fame after they appeared on the series in 2010 and left him and their 4-year-old son to "chase a dream of starring in a "Real Housewives"-style reality show." She has not responded publicly. Seinfeld's spokesperson declined comment.
02/26/2011
Jerry Seinfeld was given a big victory on Friday when a judge threw out a lawsuit by a cookbook author who accused the comedian of hurting her reputation by mocking her on national television, according to The Associated Press.
Seinfeld's attorney, Orin Snyder, called the decision "a complete victory for Jerry, and also a victory for the First Amendment and the right of comedians to tell jokes."
02/25/2011
Jerry Seinfeld and his wife Jessica have won a court battle against cookbook author Missy Chase Lapine, who had accused the comedian and television actor of defamation and his spouse of plagiarism.
Lapine had said Jessica Seinfeld used her ideas in a cookbook she wrote. A New York State Supreme Court judge on Friday dismissed Lapin's claims against publisher HarperCollins.
Sign up Stay Informed
Entertainment News