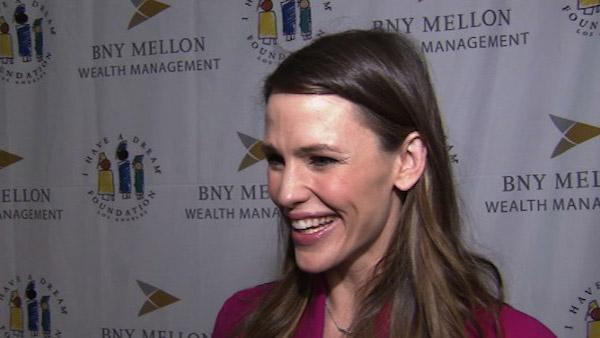 Jennifer Garner to star in Miss Marple mystery film
03/29/2011 by Corinne Heller
Jennifer Garner of "Alias" is set to star in a film based on Miss Marple, an amateur detective from Agatha Christie's mystery novels.
The original character was a spinster but will be in her 30s or 40s in the new Disney movie, according to Deadline.com, which carried the report. A spokesperson for Garner, 38, confirmed the report.
Mark Frost, writer of the cult 1990s mystery series "Twin Peaks" and the 2005 film "The Fantastic Four," has been tapped to pen the script for the new movie, the website said.
<P. Julia McKenzie, Geraldine McEwan, Joan Hickson played Miss Marple in several television films. Angela Lansbury portrayed Miss Marple in the 1980 movie "The Mirror Crack'd." She later went on to star as a mystery novelist and amateur detective in the series "Murder, She Wrote." A film called "Murder, She Said," based on Agatha Christie's Miss Marple novel "4:50 from Paddington," was released in 1961.
Garner played femme fatale Sydney Bristow on the spy series "Alias" from 2001 to 2006. The show also launched the career of "The Hangover" star Bradley Cooper. Garner went on to star in movies such as "Juno" in 2007 and "Valentine's Day" in 2010.
(Copyright ©2014 OnTheRedCarpet.com. All Rights Reserved.)
Sign up Stay Informed
Entertainment News