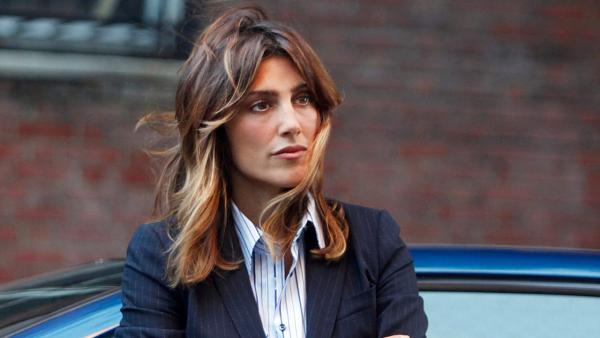 Jennifer Esposito Tweets about 'Blue Bloods' work dispute
10/22/2012 by Kristina Lopez
Jennifer Esposito took to her official Twitter account to criticize CBS, discuss her Celiac disease and talk about her work dispute on the show "Blue Bloods" after the network released a statement about putting Esposito's character on "a leave of absence."
On Saturday, October 20, CBS released a statement to Deadline.com which stated that Esposito's character was being put on a leave of absence due to the actress only being able to commit to the series on a part-time basis.
"Jennifer has informed us that she is only available to work on a very limited part-time schedule," CBS TV Studios said in a statement to entertainment industry news site. "As a result, she's unable to perform the demands of her role and we regretfully had to put her character on a leave of absence."
The studio later added, "She is a wonderfully talented actress and we hope that she will be able to return at some point in the future."
However, the 39-year-old actress wrote on her Twitter account that the network put her on unpaid leave and that her doctor recommended that she lighten her workload in order to deal with her Celiac disease.
"That article is due to all of you who wrote in support of me because they want to save face," Esposito wrote in her first Tweet about the subject. She added in another Tweet, "CBS knows PUT me on unpaid leave an has blocked me from working anywhere else after my doc said u needed a reduced schedule due to celiac."
Celiac disease is a condition in which the consumption of gluten can trigger an immune reaction in the small intestines. That reaction can cause damage to the inner surface of the small intestine and an inability to absorb certain nutrients, according to the Mayo Clinic. The actress has been open about her battle with the disease on her personal website and started the Jennifer's Way Foundation for Celiac Education.
"CBS didn't listen to my doc and I collapsed on set. Which everyone saw! After a week off my doc said I could return to work but CBS implied that I was NOT truly ill and this was a scheme to get a raise! It's been almost two months without brining me back to work + keeping me from working anywhere else! So no that article is not telling you the truth. Absolutely shameful behavior" Esposito wrote in three separate Tweets on October 20.
"If you feel this is unjust use your voice. That's all we have sometimes," she later wrote in another Tweet.
The actress ended her statements by thanking fans and wrote, "I love you all for the support need to rest now the whole situation brakes my heart. Xoxoxoxoxoxoxoxo."
On the show, Esposito plays Jackie Curatola, the partner of Detective Danny Reagan (played by Donnie Wahlberg). Esposito's possible final "Blue Bloods" episode airs on November 2. She has been on the cop drama for all three seasons.
Deadline reported that the network has already scheduled actresses to do guest arcs on the show in place of Esposito. The list includes actress Megan Ketch, whose character will be introduced in Esposito's last episode.
Shortly after she made her comments about CBS, Esposito began reTweeting supportive messages she received from fans.
"Read some comments you posted on that site. Brought tears to my eyes Truly. A very sad day when you can be bullied at my age with a disease," she wrote on October 21.
(Copyright ©2013 OnTheRedCarpet.com. All Rights Reserved.)
Sign up Stay Informed
Entertainment News