Entertainment News: jeff daniels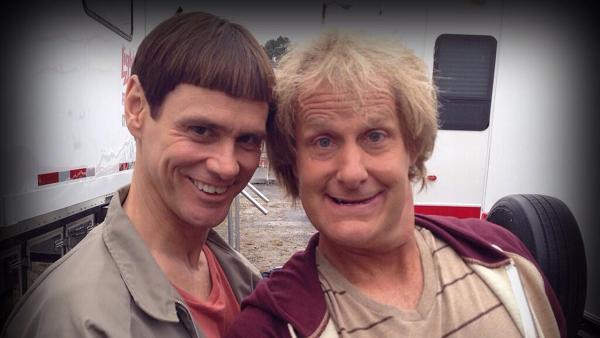 09/24/2013
Welcome back, Lloyd and Harry!
Jeff Daniels, 58, and Jim Carrey, 51, recently took to social media to shared photos of themselves as their characters from the hit 1994 comedy film "Dumb and Dumber" to promote the upcoming sequel "Dumb and Dumber 2," which is actually titled "Dumb and Dumber To." Soon, #DumbTo began trending on Tuesday, Sept. 24.
More jeff daniels
09/23/2013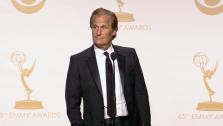 Jeff Daniels teased a few details about the "Dumb and Dumber" sequel after winning an Emmy on Sunday, Sept. 22.
The 58-year-old actor took home an Emmy for his work on "The Newsroom" and revealed while talking to the press backstage after his big win that he was "gonna party 'til dawn and then I'm gonna get on a plane and go to Atlanta and start shooting 'Dumb and Dumber 2.'"
03/12/2013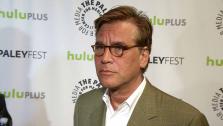 Life imitated art at PaleyFest, when real-life reporters interviewed the fictional journalists of "The Newsroom," HBO's cable news drama created by Aaron Sorkin. The creator of the series also gave some insight into what real-life headlines viewers can expect to see on the show next season.
"The show picks up a week after the first season left off," Sorkin, who was also the principal writer of "The West Wing" and the film "The Social Network," revealed to OTRC.com before the event. "So, we're in the middle of the primary and it will go right up to the election, and everything that came in between, [like]Trayvon Martin and the Affordable Care Act. And we'll be able to remember where we were when those things happened."
03/11/2013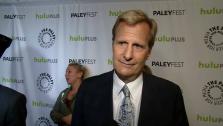 Jeff Daniels talks about the fast pace of Aaron Sorkin's 'The Newsroom' at PaleyFest.
06/20/2012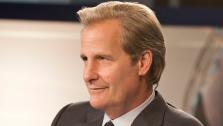 Aaron Sorkin has a knack for portraying the insider perspective and decided to take on the media with his new HBO series "The Newsroom."
"[The series is about] Don Quixote, a workplace family, romantic comedy, being young and alone in the city, forgiveness, the trivialization of the news, false equivalencies, false balance, false neutrality and a team of people who want to do their jobs well," Sorkin said in an interview provided by HBO.
Sign up Stay Informed
Entertainment News