Entertainment News: jason sudeikis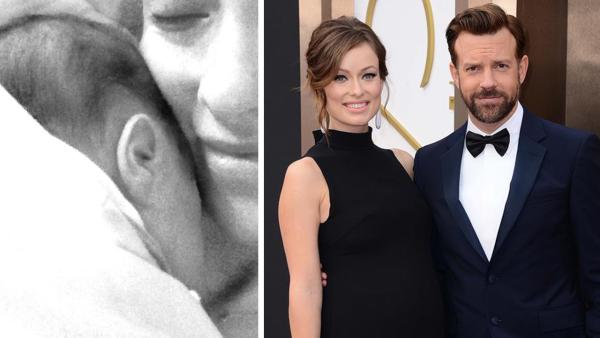 04/23/2014
Olivia Wilde and fiance Jason Sudeikis have welcomed their first child!
The 30-year-old "House" alum and "Tron: Legacy" actress shared a photo of the couple's newborn baby boy on her Twitter page on Wednesday, April 23 (see above).
More jason sudeikis
11/04/2013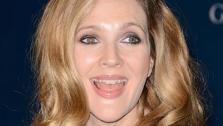 See photos of a pregnant Drew Barrymore, Kate Hudson, Leonardo DiCaprio, Salma Hayek, Nicole Richie, Fergie and Josh Duhamel, Kate Beckinsale and other popular celebrities at the LACMA Art and Film Gala in Los Angeles on Nov. 2, 2013.
10/27/2013
Congratulations to Olivia Wilde and Jason Sudeikis!
The "House" and "Saturday Night Live" stars are expecting their first child together, their spokesperson confirm to People Magazine.
08/16/2013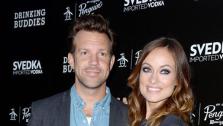 When it comes to fashion, Olivia Wilde can show you who's boss.
The 29-year-old actress paired rock n' roll with red carpet chic at the premiere of her latest film, the comedy "Drinking Buddies," in Los Angeles. She wore a faded black T-shirt featuring an image of the cover of Bruce Springsteen's 1980 album "The River" tucked into a knee-length Robert Rodriguez Fall 2013 black pencil mullet skirt (shorter in front) at the event, which took place on Thursday, Aug. 15.
08/16/2013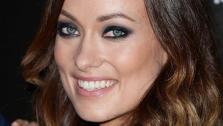 Olivia Wilde sported a chic look, which included a Bruce Springstreen shirt, at the Aug. 15, 2013 premiere of 'Drinking Buddies,' which she attended with fiance Jason Sudeikis - see photos.
Sign up Stay Informed
Entertainment News