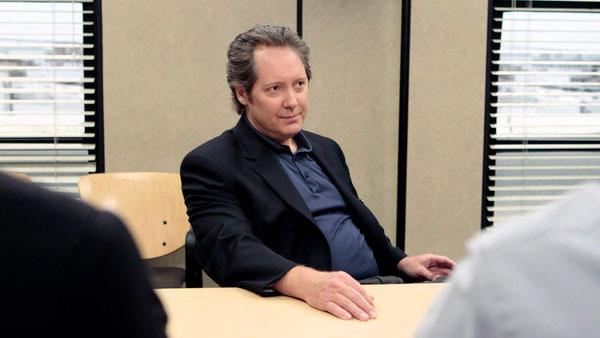 James Spader leaving his role on 'The Office'
02/27/2012 by Kristina Lopez
James Spader is exiting "The Office."
The actor, who plays Robert California, has opted not to return for the show's ninth season next fall, according to Variety. Spader, 52, first made his appearance on the show during the seventh season finale of the show and became a part of the cast for the eighth season.
"James always wanted this to be a one-year arc, and he now leaves us having created one of the most enigmatic and dynamic characters in television," Paul Liberstein, "The Office" executive producer, said in a statement to the news outlet. "He's been a great friend to me and the show, helping us successfully transition into the post-Michael Scott years, and I'm grateful for that."
Spader's character replaced Kathy Bates' character as the CEO of Sabre, the parent company of Dunder Mifflin, which is chronicled in the mockumentary style series. It was the first season without Steve Carrell, who left the show after seven seasons.
The actor is best known for his roles on "Boston Legal," "The Practice" and "Sex, Lies and Videotape." The actor is a three-time Emmy Award winner.
In January it was reported that Rainn Wilson's character Dwight Schrute will star in a new series, which could potentially debut in 2013.
The proposed spinoff was created by Wilson and "The Office" executive producer/show runner Paul Lieberstein, who plays Toby Flenderson on the show. It will reportedly feature Dwight living at his family's beet farm and bed & breakfast, which has been featured on the NBC comedy series.
(Copyright ©2013 OnTheRedCarpet.com. All Rights Reserved.)
Sign up Stay Informed
Entertainment News