Entertainment News: idina menzel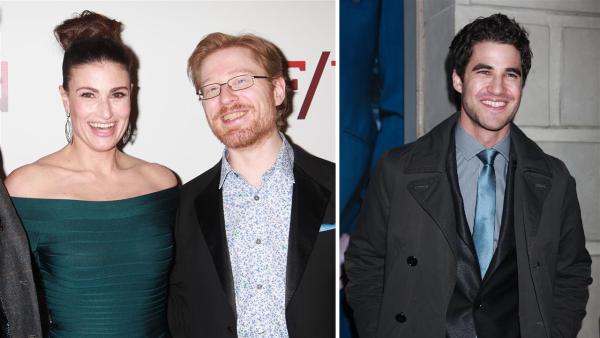 03/31/2014
See photos of Idina Menzel, two ex-"Rent" co-stars, Darren Criss, Michael C. Hall and others at the opening night of the musical "If/Then" on Broadway on March 30, 2014.
More idina menzel
03/04/2014
John Travolta made a complete mess of Idina Menzel's name during the Oscars on March 2, and the actor is finally speaking out about the now-hilarious incident.
Travolta mispronounced Menzel's name right before she was set to perform the Oscar-winning song "Let it Go" from Disney's "Frozen," calling her "Adele Dazeem." The incident has since gone viral, with the website Slate.com hosting a name generator where readers can "Travoltify" their own name.
02/11/2014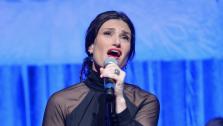 Fans of Disney's "Frozen," good news: That song that's been stuck in your head since you saw the movie will take center stage -- at the Oscars.
Idina Menzel, who sings the soaring track in the animated musical film and plays main character Elsa, will perform the tune at the 2014 ceremony on March 2. The live event airs on ABC at 8 p.m. ET. "Let It Go," Elsa's anthem, in which she embraces her powers to freeze things and control the weather, is one of four songs nominated for the Oscar for Best Original Song this year.
02/11/2014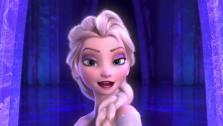 Watch a full-length clip of Elsa (Idina Menzel) singing 'Let It Go' in the 2013 Disney' movie 'Frozen.'
02/28/2013
Idina Menzel could be making her return to Broadway.
The 41-year-old performer is set to make her highly-anticipated return to the stage in the new musical, "If/Then," according to her official website.
06/11/2012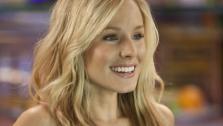 Kristen Bell and Broadway star Idina Menzel have been cast in Disney's next animated movie "Frozen," the network confirmed to OnTheRedCarpet.com.
In "Frozen," a kingdom is trapped in eternal winter and young dreamer named Anna (Kristen Bell) joins forces with Kristoff, a daring mountain man, in a journey to find Elsa the Snow Queen (Idina Menzel) and to put an end to the icy spell.
Sign up Stay Informed
Entertainment News