Entertainment News: hulk hogan
12/12/2011
Hulk Hogan is speaking for the first time since news broke on December 9 that he is suing his ex-wife Linda Bollea for defamation.
"After the four-year crazy divorce I thought I'd heard everything I could hear in the courtroom," Hogan, whose real name is Terry Bollea, told Us Weekly. "Then, all of a sudden she says I abused her, that I was violent. She told everybody that I was a homosexual."
More hulk hogan
12/09/2011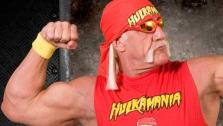 Hulk Hogan's legal battles with his ex-wife appear to be far from over, as he is now suing her for defamation, namely over statements she made about him in her new book.
Linda Bollea says in her new autobiography, "Wrestling The Hulk: My Life Against the Ropes," that the semi-retired wrestling champion, who was born Terry Bollea, was physically abusive toward her during their almost 24-year marriage. She calls her ex-husband a "pathological liar" and a "narcissist" and also discusses their sex life openly, adding that she suspected that he cheated on her.
11/25/2011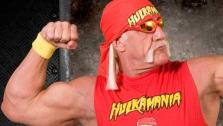 Hulk Hogan's ex-wife Linda received $7.44 million, more than 70 percent of the pair's liquid assets, as well as several expensive cars in the pair's divorce settlement, court records show.
She had filed for divorce from the 58-year-old wrestling champion, father of her children Nick and Brooke, in 2007 after being married to him for some 23 years. Hogan, whose real name is Terry Bollea, and his ex-wife, 52, formally ended their marriage in 2009 after waging a lengthy legal battle over their financial assets, including properties and vehicles.
09/15/2011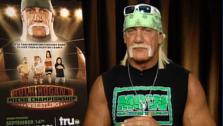 Hulk Hogan says the stars of his new 'Micro Championship Wrestling' reality show can do things full size wrestlers cannot.
08/13/2011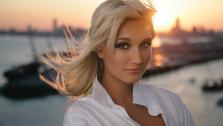 Brooke Hogan, a reality star and the daughter of wrestler Hulk Hogan, recently posed nude for a Miami photographer and brought her father to the opening for his 58th birthday on Thursday.
Brooke appeared in the black and white portrait for the "Women in Cages" exhibit by photographer Jordan Michael Zuniga, which features photographs of women entrapped in cages. According to People magazine, 80 percent of the proceeds from the exhibition will go to the PETA organization.
04/08/2011
Hulk Hogan appears to have found his "American Idol" - James Durbin, the contestant and wrestling fan he surprised in person weeks ago on the FOX singing contest series.
"Damn my man James Durbin kills it Again," Hogan said on his Twitter page recently."The brother has a monster of life experiences in his heart,simply has it all,the best,KING JAMES. HH"
04/08/2011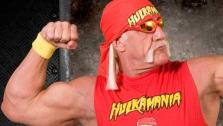 Hulk Hogan is developing a reality show for truTV tentatively called "Micro Wrestling," which sees him train and mentor little people to become wrestlers.
Hogan appeared on the VH1 reality show "Hogan Knows Best" with his family between 2005 and 2007. He also starred in his daughter Brooke's spinoff series, "Brooke Knows Best" in 2008 and appeared alongside comedian and recently ousted Aflac spokesperson Gilbert Gottfried on the reality show "The Great Debate" in 2009.
In December, Hogan underwent back surgery, just days after his wedding to second wife Jennifer McDaniel.
Last month, Hogan returned to reality television by making a cameo on "American Idol" . On the March 24 episode, he appeared to shock contestant James Durbin, a wrestling fan. Earlier this week, Hogan Tweeted his support for the "American Idol" hopeful.
11/15/2010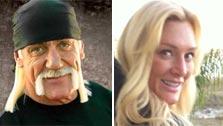 Hulk Hogan recently married his girlfriend Jennifer McDaniel at his Florida home, while a photographersuspected of trying to capture photos of the wedding reportedly engaged in a violent confrontation with one of the wrestling legend's security guards.
Hogan, 57, and McDaniel, 35, reportedly obtained a marriage license in November and have been together for more than two years. Hogan, whose real name is Terry Bollea, proposed to her in December 2009.
11/12/2010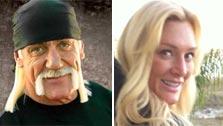 Hulk Hogan has reportedly gotten a marriage license in Florida and will soon wed fiance Jennifer McDaniel after dating for more than two years. The 57-year-old wrestling legend proposed to McDaniel, 35, in December 2009.