Entertainment News: holly madison
03/08/2013
Holly Madison recently revealed the name of her newborn daughter and why she chose the unique name.
Madison's daughter, who was born on March 5, is named Rainbow Aurora Rotella, the former "Girls Next Door" star told E! News recently. It is the first child for 33-year-old Madison and her boyfriend Pasquale Rotella.
More holly madison
03/05/2013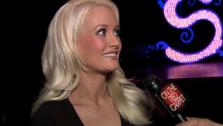 Holly Madison of "Girls Next Door" fame has welcomed her first bundle of joy!
The 33-year-old former Playboy Playmate welcomed her first child, a daughter, with boyfriend Pasquale Rotella, according to InTouch magazine.
01/15/2013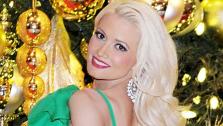 Is Holly Madison leaving her Las Vegas home due to complaints over a doghouse?
The former Playboy model is moving out of her home after complaints from the homeowners association over her pink dog house, which is human sized and built to accommodate her three dogs, according to People magazine.
12/04/2012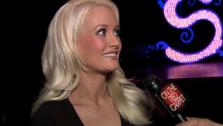 Kate Middleton, the pregnant Duchess of Cambridge and wife of the UK's Prince William, was not the only one recently hospitalized for severe morning sickness.
Holly Madison, a former Playboy model and ex-girlfriend of the magazine's founder Hugh Hefner, was also admitted to a hospital for a similar ailment.
10/18/2012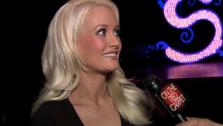 Holly Madison of "Girls Next Door" fame, is expecting a baby girl with boyfriend Pasquale Rotella and shared the sonogram with fans.
"Off to Amsterdam and I already miss my girls," Rotella Tweeted on October 16, along with a photo of Madison and her sonogram.
08/29/2012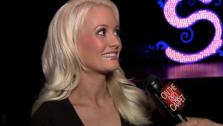 Holly Madison is expecting her first bundle of joy.
The former live-in girlfriend of Playboy founder Hugh Hefner, who once starred in the E! reality show "The Girls Next Door," is expecting her first child with boyfriend of nine months Pasquale Rotella, 38, according to Us Weekly.
12/28/2011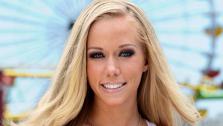 Despite no longer being Hugh Hefner's "Girls Next Door," Kendra Wilkinson and Holly Madison are still willing to stick up for their old boss.
Hefner Tweeted on December 27, that his ex-fiancee Crystal Harris asked for their Cavalier King Charles Spaniel named Charlie back. The dog originally belonged to both Harris and Hefner but Harris let Hefner keep the dog after the split.
Sign up Stay Informed
Entertainment News