Entertainment News: hilary duff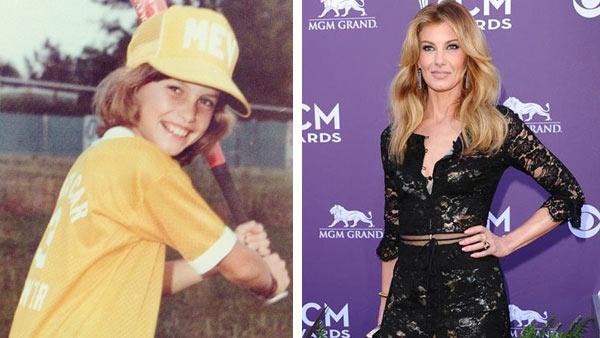 09/05/2013
Love #throwbackthursday and #flashbackfriday? Check out photos of celebrities such as Miley Cyrus, Beyonce, Lauren Conrad, Dwayne 'The Rock' Johnson, Faith Hill and Justin Bieber when they were children or young teenagers.
More hilary duff
04/02/2013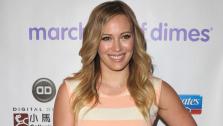 Hilary Duff sure has matured from her "Lizzie McGuire" persona, with the actress set to play one "manly" man's love interest.
The 25-year-old actress, who is also a mother to a 1-year-old son, is set to guest-star on "Two and a Half Men" for the show's season 10 finale, OTRC.com has confirmed.
12/17/2012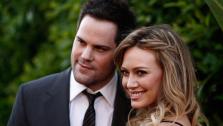 Hilary Duff loves being a mom - but is she calling it quits after baby Luca Cruz?
"Mike and I are literally obsessed with Luca," Duff told Access Hollywood Live. "We're like, 'He's perfect. We should just be one and done.' But I think once your baby starts getting older you miss that phase and you go in for round two. Maybe when [Luca's] two or three?"
12/04/2012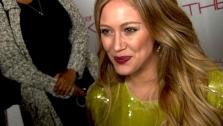 Hilary Duff, best known for playing the title role in the Disney Channel series "Lizzie McGuire," is ready to return to wearing skinny jeans, more than eight months after giving birth to her son Luca.
The 25-year-old posted a photo of size 26 Rag & Bone denim pants on her Twitter page, but is not seen herself in the picture.
06/19/2012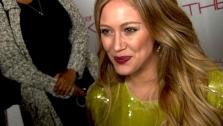 Hilary Duff, a former Disney Channel star who gave birth to her first child in March, says she is "pretty bummed" about a recent paparazzi photo that shows her holding a lit cigarette, adding that it was for a friend.
The picture was taken outside Rock & Reilly's Irish Pub in the West Hollywood area of Los Angeles on Friday and posted on websites of outlets such as the UK newspaper The Daily Mail. Duff's son, Luca, was not with her.
04/22/2012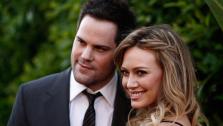 Hilary Duff is the proud mom of a baby boy named Luca Cruz Comrie and opened up recently about breastfeeding and her workout obsession to lose the baby weight.
The former Disney star told Us Weekly recently, "I'm breastfeeding now so that's a really wonderful experience -- challenging but wonderful."
04/19/2012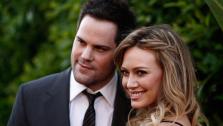 Former Disney star Hilary Duff revealed that she secretly kept her baby son Luca Cruz Comrie's umbilical cord stump.
"You know what was a big milestone? The belly button falling off. That was a huge one," Duff told People magazine. "And then I wanted to keep it but my husband was like, 'No, that's gross, you can't keep it!' I'm like, 'I'm totally keeping it,' and I secretly kept it."
04/04/2012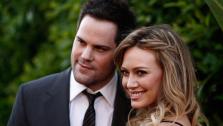 Former Disney star Hilary Duff debuted her 2-week-old son Luca Comrie in a photo posted on her official Twitter page.
The photo, taken by Jennifer Wilson and posted on Duff's official Twitter account, features the newborn swaddled in a star-studded blanket, with the caption, "Baby Luca, 2 weeks old."
03/22/2012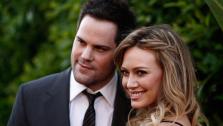 Former Disney star Hilary Duff and her husband Mike Comrie have welcomed their first child, a son named Luca Cruz Comrie, the actress announced.
"Tuesday evening, we became proud parents of a healthy 7 pound 6 ounce beautiful boy," Duff announced on her official website on March 22. "We are overjoyed and feel like the luckiest parents in the world. He is surrounded by so much love!! Mom and baby are both doing extremely well."
02/06/2012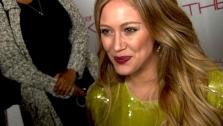 Former Disney actress Hilary Duff celebrated her pregnancy on Sunday with a baby shower thrown by sister Haylie Duff and their mom.
"What an amazing day my mommy and @HaylieK threw it down! best baby shower! This baby is spoiled already!" Hilary Tweeted after the party. "And this mama is wiped out!!"
11/16/2011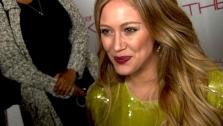 Former Disney actress Hilary Duff is pregnant with a baby boy and recently dished to OnTheRedCarpet.com correspondent Rachel Smith about her unusual pregnancy cravings.
"I want spicy food all the time. And that's like, a no no for pregnant women, right? The other thing is chocolate milk. But not together," Duff told Smith at the Beauty Book for Cancer event on Monday, November 14. The Beauty Book is a hard cover coffee table book featuring images of celebrities. Profits from the book will go directly to two Brain Cancer charities SNOG (Sydney Neurology Oncology Group) and HEADRUSH, a grassroots, American based non-profit organization.
11/16/2011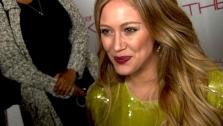 The former Disney actress talks to OnTheRedCarpet.com about the odd craving she's had since becoming pregnant.
10/11/2011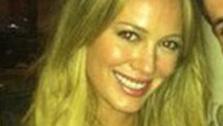 Hilary Duff, who's four months pregnant, thinks she may be having a baby boy even though her friends and family think it's going to be a girl, according to a report.
The actress announced in August that she and husband Mike Comrie are expecting their first child together. Duff and Comrie, a 31-year-old NHL player, married on August 14, 2010.
Duff said so far the pregnancy has been smooth sailing, and she hasn't gotten sick or had too many cravings.
Sign up Stay Informed
Entertainment News