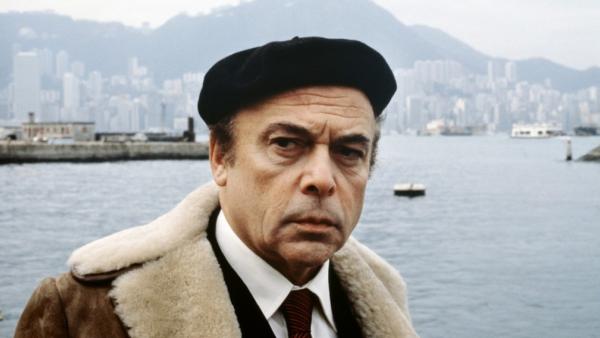 Herbert Lom, 'Pink Panther' star, dead at 95
09/27/2012 by Olivia Allin
Herbert Lom, who portrayed the deranged Chief Inspector Charles Dreyfus in "Pink Panther" star, has died at age 95.
The Czech-born actor died peacefully in his sleep at his home in London on Thursday, September 27, his son Alec told the Associated Press.
Lom is best known for portraying Charles Dreyfus, the boss to Peter Sellar's Clouseau in the "Pink Panther" franchise, which ran from "A Shot in the Dark" in 1964 to the 1993 film, "Son of the Pink Panther."
"It was a delight to him later in his career to be cast by Pink Panther producer and director Blake Edwards in a comedy role opposite Peter Sellers, and he hugely enjoyed that move," Alec Lom said. "He had many funny stories about the antics that he and Peter Sellers got up to on the set. It was a nightmare working with Peter because he was a terrible giggler and, between my father and Peter's laughter, they ruined dozens and dozens of takes."
Lom was born Herbert Karel Angelo Kuchacevic ze Schluderpacheru in Prague in 1917 and arrived in Britain at the beginning of World War II and worked as a radio announcer for the BBC's overseas service.
Lom appeared in more than 100 films, including "Spartacus," "El Cid," "The Dead Zone" and "The Ladykillers." His first major role was in the 1942 film, "The Young Mr. Pitt." He also portrayed the title character in "The Phantom of the Opera" in 1962 and Van Helsing in the 1970 film, "Count Dracula."
Following the war, Lom attempted to move to America to pursue a career in entertainment, but was denied a visa. He later appeared in American TV shows like "The Streets of San Francisco" and "Hawaii Five-O."
(Copyright ©2013 OnTheRedCarpet.com. All Rights Reserved.)