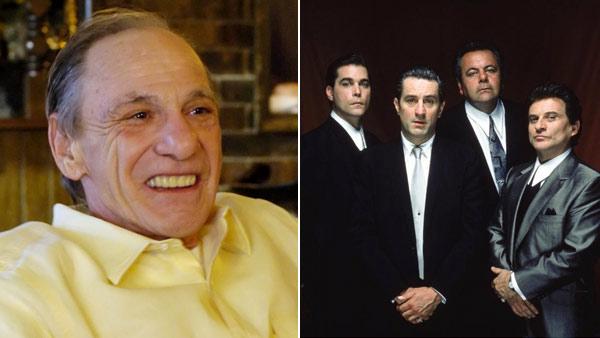 Henry Hill, mobster who inspired 'Goodfellas,' dies at 69
06/13/2012 by Kristina Lopez
Henry Hill, the small-time gangster turned-FBI informant who inspired "Goodfellas," died on June 12 at the age of 69, according to The Associated Press. Hill died of complications from longtime heart problems related to smoking.
His life became the basis for the Martin Scorsese film "Goodfellas" and actor Ray Liotta played him in the film, which also starred Robert De Niro and Joe Pesci. Pesci won an Academy Award for his role in the film.
"Although I played Henry Hill in the movie 'Goodfellas' I only met him a few short times so I can't say I knew him but, I do know he lived a complicated life," Liotta said in a statement provided to OnTheRedCarpet.com. "My heart goes out to his family and may he finally rest in peace."
Hill was an associate of New York's Lucchese crime family. His story of mob life first appeared in the 1986 book "Wiseguy: Life in a Mafia Family," by journalist Nicholas Pileggi.
The book was turned into the Scorsese film in 1990 with the screenplay adapted by Pileggi and Scorsese.
Hill was born in Brooklyn to an Irish father and an Italian mother. He began his life in the mob at 11 years old after wandering into a cabstand across the street from his home in 1955.
Robberies and drugs became a bigger part of his life of crime, including the 1967 theft of $420,000 in cash from the Air France cargo terminal at JFK airport in New York and the theft of $5.8 million in cash from a Lufthansa Airlines vault in 1978.
His drug dealing eventually caught up with him in 1980 when he was arrested on a narcotics-trafficking charge. He then became an informant for the FBI and his testimony sent dozens of mobsters to prison, including many from the Lufthansa heist.
Hill and his wife Karen, played by Lorraine Bracco in the movie, went into hiding together, but the couple later divorced in 1989.
In the early 1990s, after more drug arrests, Hill was booted from the witness protection program. Hill led a more public life in later years, appearing in documentaries and becoming a popular call-in guest on Howard Stern's radio show.
(Copyright ©2013 OnTheRedCarpet.com. All Rights Reserved.)
Sign up Stay Informed
Entertainment News