Entertainment News: hayden panettiere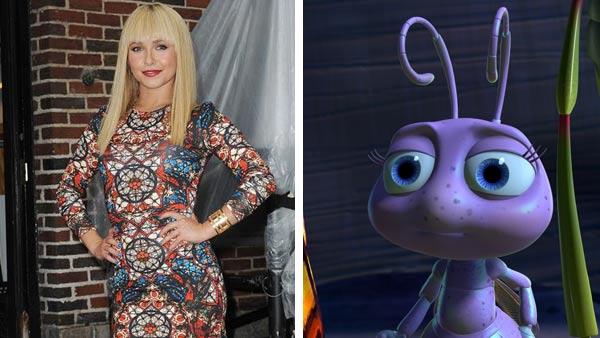 09/08/2013
Ever wonder who voices some of your favorite Disney movie characters? Check out photos of celebrities such as Hayden Panettiere, Owen Wilson, Miley Cyrus, Kristen Bell and Tom Hanks who have voiced some of the most memorable Disney characters in recent years.
More hayden panettiere
10/09/2013
Hayden Panettiere has confirmed she is engaged to Ukrainian boxing champion Wladimir Klitschko, following a report from more than six months ago, and announced the news while holding a snake on national television.
The 24-year-old actress revealed her engagement on the daytime talk show "LIVE! with Kelly and Michael" on Wednesday, Oct. 9, the day her show "Nashville" airs on ABC.
10/09/2013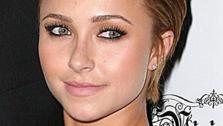 Hayden Panettiere of ABC's "Nashville" confirmed her engagement to Ukranian boxer Wladimir Klitschko on Oct. 9, 2013. See photos of them together over the years.
04/02/2013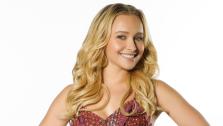 Hayden Panettiere opened up in a recent interview about her romance with rumored fiance Wladimir Klitschko, marriage and having children.
While the 23-year-old "Nashville" star does not confirm rumors that she is engaged, she does confirm that she and Klitschko are dating again after initially calling it quits in May 2011.
03/10/2013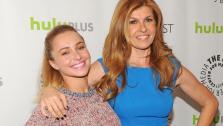 The cast of ABC's 'Nashville,' including Hayden Panettiere and Connie Britton, attend a PaleyFest panel event in Los Angeles on March 9, 2013.
The list of participants included Panettiere, Britton, Clare Brown, Charles Esten, Dee Johnson, Callie Khouri, Joshua Jackson and Sam Palladio, among others.