Entertainment News: good morning america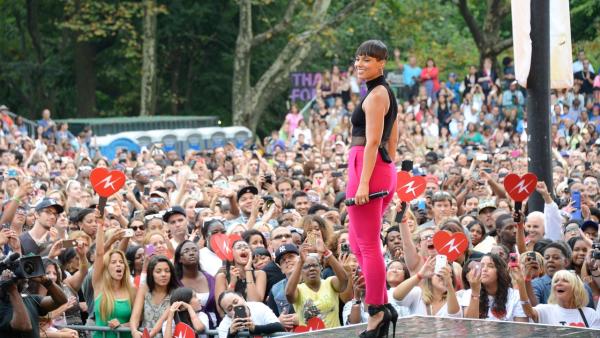 08/30/2013
See photos of Alicia Keys donning hot pink pants and a sheer crop top for her performance on "Good Morning America."
Keys performed a dew of her hits including "Girl on Fire" and Maxwell joined her on stage to sing their latest single "Fire We Make."
More good morning america
08/30/2013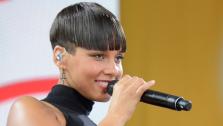 Alicia Keys appeared on "Good Morning America" and wrapped up the show's "Summer Concert Series" on Friday, Aug. 30.
The Grammy award-winning artist appeared on the show in a pair of high-waisted hot pink pants and a black crop top. She also sported a new, shorter hairstyle with bangs. She finished off her look with a pair black peep toe heels.
Sign up Stay Informed
Entertainment News