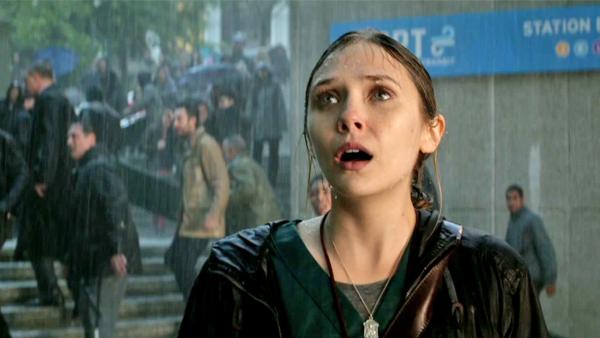 'Godzilla' teaser trailer: See Elizabeth Olsen, Bryan Cranston (Video)
12/10/2013 by Corinne Heller
Elizabeth Olsen, the younger sister of twins Ashley and Mary-Kate Olsen, and "Breaking Bad" alum Bryan Cranston star in a new reboot of "Godzilla," whose official teaser trailer was released on Tuesday, Dec. 10.
The first "Godzilla" film adaptation of the Japanese sci-fi franchise debuted in 1954. Matthew Broderick starred in the first U.S. version, which hit theaters in 1998. "Godzilla" focuses on a massive, radioactive, reptilian monster who seeks to destroy mankind. The newest movie is set to be released on May 16, 2014 -- just 12 days before the 60th anniversary of the first -- and will have a 3D version.
Cranston, 57, plays scientist Joe Brody, while Elizabeth, 24, plays his daughter, Elle, who is also the girlfriend of Lieutenant Ford, portrayed by Aaron Taylor-Johnson. The 23-year-old actor is formerly known for his role as Dave in the "Kick-Ass" movies.
Watch the trailer for the new "Godzilla" below.
(Copyright ©2014 OnTheRedCarpet.com. All Rights Reserved.)