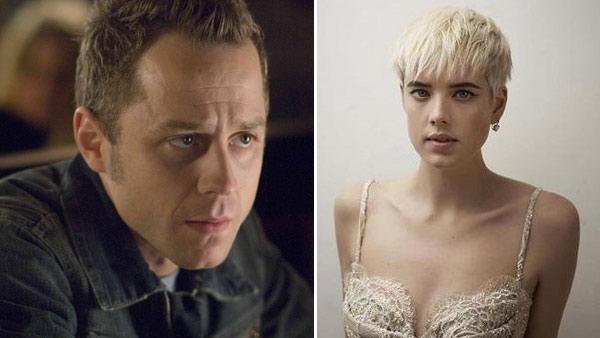 Giovanni Ribisi weds model Agyness Deyn
06/21/2012 by Olivia Allin
"Avatar" actor Giovanni Ribisi married English supermodel Agyness Deyn, the actor's rep confirmed to OnTheRedCarpet.com.
"Agyness Deyn and Giovanni Ribisi quietly married in Los Angeles over the weekend," Ribisi's rep told OnTheRedCarpet.com on June 21.
Ribisi is best known for his roles in films like "Boiler Room," "Gone in Sixty Seconds," "The Rum Diary," "Perfect Stranger," The Other Sister" and "Saving Private Ryan."
The 37-year-old actor has also had recurring roles on "Friends," "My Name Is Earl," "The Wonder Years," "My Two Dads" and "The New Leave It to Beaver."
Deyn, whose real name is Laura Hollins, has appeared in advertisements for Anna Sui, Burberry, Mulberry, Giorgio Armani and Vivienne Westwood, among others. The 29-year-old fashion model, actress and singer has appeared in films like "Clash of the Titans" and "Sunset Song."
Deyn was previously romantically linked to The Paddingtons guitarist Josh Hubbard and The Strokes guitarist Albert Hammond Jr., The Last Shadow Puppets co-frontman Miles Kane and Phantom Planet lead singer Alex Greenwald.
Ribisi was previously linked to Chan Marshall, who is better known by her stage name, Cat Power. He was also married to Mariah O'Brien from 1997 until 2001. The couple shares a 14-year-old daughter. Ribisi's twin sister Marissa is married to Beck.
(Copyright ©2013 OnTheRedCarpet.com. All Rights Reserved.)