Entertainment News: ginnifer goodwin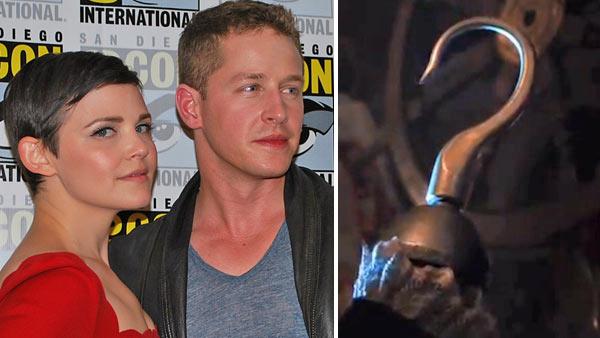 07/14/2012
Even though the curse was broken in the finale of "Once Upon A Time," the residents of Storybrooke, Maine still have a lot to worry about.
It was revealed during the show's Comic-Con panel on July 14 that Captain Hook will appear on the series and cause some trouble for a few characters.
More ginnifer goodwin
05/14/2012
The debut season of the ABC fantasy series "Once Upon A Time" ended on Sunday and saw protagonist Emma Swan take on her destined role of hero, in true Disney fashion, but the fate of the beloved fairy tale characters and their modern day doppelgangers remains as cloudy as purple haze.
The show was last week renewed for a second season, which is set to debut in the fall. Show creators and executive producers Eddy Kitsis and Adam Horowitz recently discussed the future of the series in various online interviews. Based on their answers, here are 5 things viewers can expect to see on season 2 of "Once Upon a Time."
05/11/2012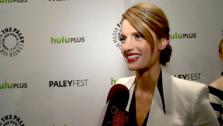 ABC has renewed at least 12 shows for next season, including fan favorite "Castle," newcomers "Revenge" and "Once Upon A Time," multiple Emmy winner "Modern Family" and reality series "Dancing With The Stars" and "The Bachelor."
The network has not made an official announcement but the news was published on official Twitter and Facebook pages for the shows and cast members have been posting messages of excitement.
11/03/2011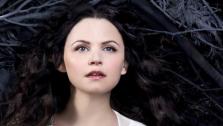 It might be a happy season ending for "Once Upon A Time."
The ABC series based on fairy tale characters has been picked up for a full season, according to The Hollywood Reporter. In addition, the Tim Allen comedy "Last Man Standing" also received a full season pick-up.
10/18/2011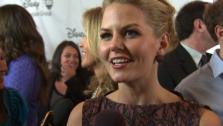 Jennifer Morrison of "House" fame says her new ABC show "Once Upon a Time" is a similar to "Harry Potter."
The 32-year-old actress is trading in the medical scrubs for a more fanciful role in ABC's fairy-tale inspired "Once Upon a Time," where she plays the daughter of Snow White, played by Ginnifer Goodwin, and Prince Charming, played by Josh Dallas.
10/23/2011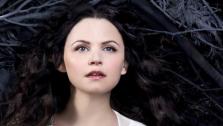 Could the new ABC series "Once Upon A Time" become the next "LOST"?
The fantasy drama debuts on the Disney-owned television network on Sunday, October 23 and was created and penned by "LOST" screenwriters Edward Kitsis and Adam Horowitz. "Once Upon A Time" depicts the aftermath of a curse cast by the Evil Queen from "Snow White" and its impact on those inside and outside of her fantasy world. Warning: Spoiler alert!
05/20/2011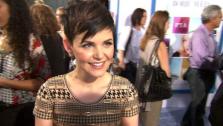 Ginnifer Goodwin has broken up with her fiancÚ, "Super Troopers" actor Joey Kern, People magazine reports.
The "Something Borrowed" actress, 32, and Kern, 34, were set up by a mutual friend and reportedly broke up a few weeks ago.
12/21/2010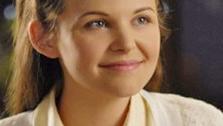 Ginnifer Goodwin, who plays a "sister wife" on the HBO polygamy drama series "Big Love", has reportedly said she has been a member of the Weight Watchers diet program for 23 years - which means she started when she was about 9 years old.
The 32-year-old actress made her comments to Health magazine. Goodwin said she considers herself to be "extremely healthy" nowadays but was overweight when she was in grade school.
05/06/2011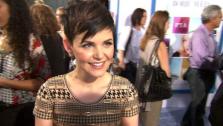 Ginnifer Goodwin portrayed the "good girl" who fights for romance after being relegated to the friend zone in "He's Just Not That Into You" but in "Something Borrowed," she takes the battle to a new level by bedding her best friend's fiancÚ.
Goodwin, who is currently planning her wedding to actor Joey Kern, admits that the wedding premise lends itself to discomfort and comedy.
05/07/2011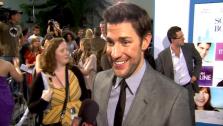 John Krasinski says his latest film, "Something Borrowed," is a little "dirtier" than many romance films, but not in the way you may think.
The movie hit theaters on Friday, May 6, and is rated PG-13. Krasinski, a 31-year-old actor known for his role as good guy Jim on "The Office," plays Ethan, a friend of Ginnifer Goodwin's character, Rachel, who falls for Dex, the fiance of Kate Hudson's character, Darcy, who is her best friend.
05/06/2011
Ginnifer Goodwin donned a short-sleeved Fall 2011 Herve Leger mini dress with houndstooth-check stripes at the recent premiere of her new film, "Something Borrowed," a romantic comedy that also stars Kate Hudson.
What do you think of Ginnifer Goodwin's look? Vote in our poll.