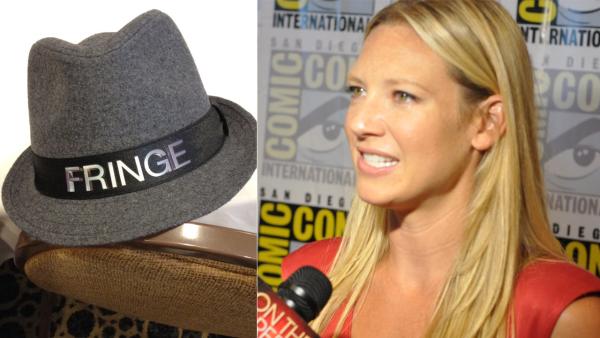 'Fringe' final season details from Comic-Con and trailer - Watch
07/15/2012 by OnTheRedCarpet.com Staff
The last season of "Fringe," the fan favorite sci-fi Fox series, will start to air on September 28. The cast members and the show's executive producer, Joel Wyman, dished out details about what fans can expect next season at Comic-Con on July 15.
Warning: Spoilers ahead!
The final season of the series takes place in the future in the year 2036, where the world has been taken over by the observers, as seen briefly last season. There will be a book from the perspective of September, the observer played by Michael Cerveris.
Fans who preorder the book will also be included in a lottery to have their names in the book under "suspects."
"Fringe" also has a love story between FBI Agent Olivia Dunham (Anna Torv) and Peter Bishop (Joshua Jackson) who keep hitting major road blocks to their happiness.
When asked if Peter and Olivia will have a happy ending by the series' end, Jackson told the audience, "I think these two will get the final chapter of their story."
Jackson was joined at the panel by Torv, John Noble, Lance Reddick and Jasika Nicole.
The trailer that was shown to fans, which can be seen below, also showed some new footage including Peter and Olivia talking about their daughter and the Fringe Division team deciding to fight back against the observers.
Meanwhile, Wyman acknowledged the fan's massive support of the show as a major reason for it remaining on the air.
"You guys have a brick in the building," he told the audience.
Check out the season 5 preview of "Fringe" below.
(Copyright ©2013 OnTheRedCarpet.com. All Rights Reserved.)
Sign up Stay Informed
Entertainment News