Entertainment News: faith hill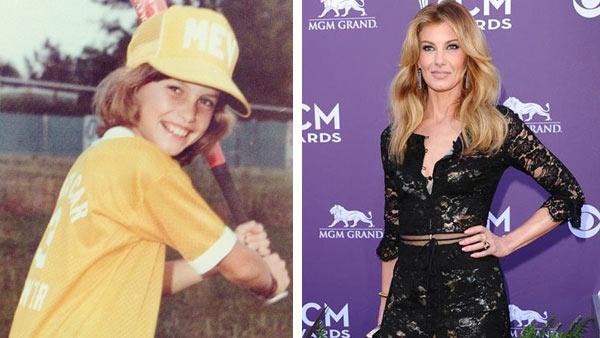 09/05/2013
Love #throwbackthursday and #flashbackfriday? Check out photos of celebrities such as Miley Cyrus, Beyonce, Lauren Conrad, Dwayne 'The Rock' Johnson, Faith Hill and Justin Bieber when they were children or young teenagers.
More faith hill
05/07/2013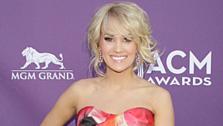 "Sunday Night Football" is keeping it country and sassy.
Carrie Underwood, a 30-year-old singer known for songs such as "Before He Cheats" and "Jesus, Take the Wheel," is set to perform the "Sunday Night Football" opening theme on NBC, the network announced in a statement obtained by OTRC.com on Tuesday, May 6. The news comes shortly after fellow country star Faith Hill's announcement that she would be stepping down from the gig.
05/06/2013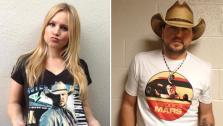 Check out the full list of nominations for the 2013 CMT Music Awards, which will be held in the Bridgestone Arena in Nashville, Tennessee.
The fan-voted awards show honors country music videos and television performances. This year's ceremony will be hosted by "Veronica Mars" alum and current "House of Lies" star Kristen Bell for the second consecutive year as well as by first-time host and country star Jason Aldean. Check out the full list of nominations below.
04/15/2013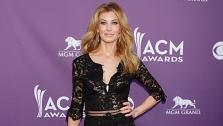 Faith Hill's "Waiting All Day For Sunday Night" will no longer be used as the theme song of NBC's "Sunday Night Football" broadcasts.
An NBC Sports spokesperson told OTRC.com on Monday, April 15, that it was the country singer's decision. Hill, 45, and her track, a cover of rocker Joan Jett and the Blackhearts' "I Hate Myself For Loving You," had been featured in a promo for the Sunday NFL games since 2007. The new NFL season begins in September.
08/22/2011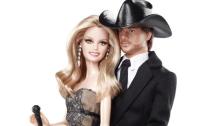 Country music superstars Faith Hill and Tim McGraw are getting the Barbie doll treatment.
Mattel, the company behind the legendary dolls, has created special edition Faith Hill and Tim McGraw figures under the "Tim McGraw and Faith Hill Doll Gift Set."
The dolls will be available in September for $69.99 on BarbieCollector.com. However, they are not only country stars to get Barbie dolls made in thier likeness. Reba McEntire also has a Barbie model of her own, which hit stories in February 2011.
02/04/2011
Faith Hill will be performing live with the Pretenders at the "CMT Crossroads" concert on Saturday, February 5th as part of the Pepsi Super Bowl Fan Jam festivities.
"I'm crazy, I guess," Hill said in a recent phone interview with the Associated Press. "By doing it live, it just brings another whole element to the show."
Sign up Stay Informed
Entertainment News