Entertainment News: eva mendes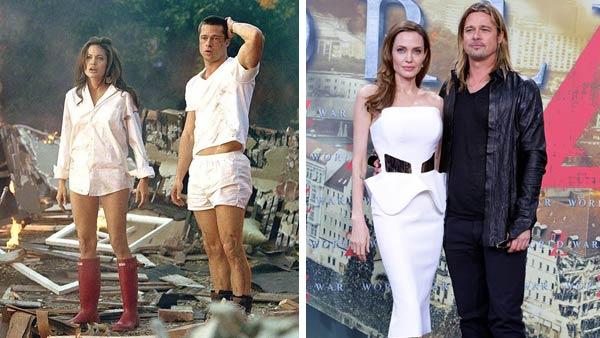 10/20/2013
Check out photos of celebrity couples who took their on-screen love off-screen, including Brad Pitt and Angelina Jolie, Rachel Weisz and Daniel Craig, Penelope Cruz and Javier Bardem and Andrew Garfield and Emma Stone.
More eva mendes
03/26/2013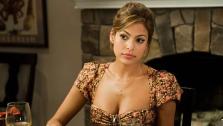 Eva Mendes wants some privacy for her and Ryan Gosling's pups.
The 39-year-old actress, who has been romantically linked to Gosling since sometime in late 2011, recently talked to Vulture about the privacy of the pair's pets.
05/02/2012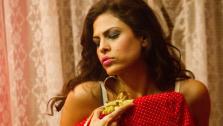 Eva Mendes and Patricia Arquette star in 'Girl in Progress,' which hits theaters on May 11, 2012.
01/03/2012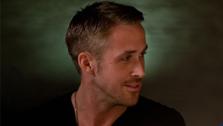 Eva Mendes and Ryan Gosling reportedly took a big leap in their relationship in 2012: Meeting the parents.
Mendes met up with Gosling and his mother Donna on January 1, in Manhattan, reports People magazine. The three went to the movies together.
An unnamed source told the magazine "Ryan and Eva seemed very happy."
12/22/2011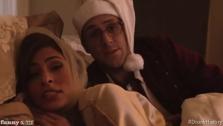 Ryan Gosling and Eva Mendes get cozy in bed in a new, Christmas-themed episode of the popular "Drunk History" online series.
The two have been linked romantically since September but have not addressed the rumors publicly. In the clip, posted on FunnyOrDie.com and titled "Drunk History Christmas," they play a couple and mouth the words of comedian Allan McLeod as he recites the 1823 poem "The Night Before Christmas" while intoxicated.
Sign up Stay Informed
Entertainment News