Entertainment News: enrique iglesias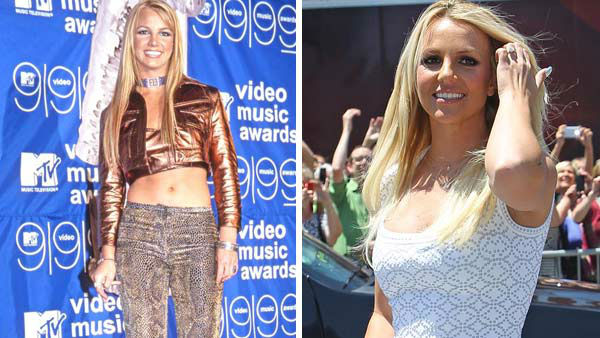 12/08/2013
Love music from the 1990s? Check out photos of your favorite 90s music stars, then and now, and find out what they have been up to over the years. Includes Britney Spears, Mariah Carey, Justin Timberlake and the Backstreet Boys.
More enrique iglesias
09/05/2013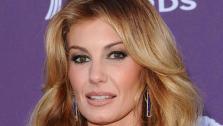 Love #throwbackthursday and #flashbackfriday? Check out photos of celebrities such as Miley Cyrus, Beyonce, Lauren Conrad, Dwayne 'The Rock' Johnson, Faith Hill and Justin Bieber when they were children or young teenagers.
11/05/2012
Julio Iglesias Jr., brother of singer Enrique Iglesias and son of Julio Iglesias, has married Belgian model Charisse Verhaert in his native Spain.
The younger Julio, 39, and his bride, 30, had been together for eight years before they exchanged vows in a private ceremony at the El Rincon estate in Aldea del Fresno, outside Madrid, on November 3, according to Hola! magazine.
05/03/2012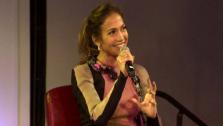 Jennifer Lopez is set to tour with fellow Latin pop star Enrique Iglesias later this year and she's bringing along her boyfriend, Casper Smart, and 4-year-old twins, Max and Emme.
The 42-year-old singer and "American Idol" judge told reporters at a recent press conference that her beau will serve as one of several choreographers. Smart, 25, worked as her backup dancer when the two began dating in the fall of 2011, months after she announced her separation from husband Marc Anthony, the father of her twins.
03/31/2011
Britney Spears and her father Jamie were recently slapped with a $10 million lawsuit from a marketing company that claims it was cheated out of royalties made off of the singer's fragrance, Radiance.
The two have not commented on the case.
03/29/2011
Britney Spears' recent free concert in San Francisco aired during ABC's "Good Morning America" on Tuesday, March 29, the day of the release of her new album "Femme Fatale."
Spears also announced a tour with Latin pop singer Enrique Iglesias aimed at promoting her new music - see dates.
03/29/2011
Enrique Iglesias won't be joining Britney Spears on an upcoming tour despite her announcement that he would.
Spears said Tuesday morning on ABC's "Good Morning America" that the pair would be hitting the road together, the day of the release of her new album ""Femme Fatale" (see track listing).
Sign up Stay Informed
Entertainment News