Entertainment News: emma roberts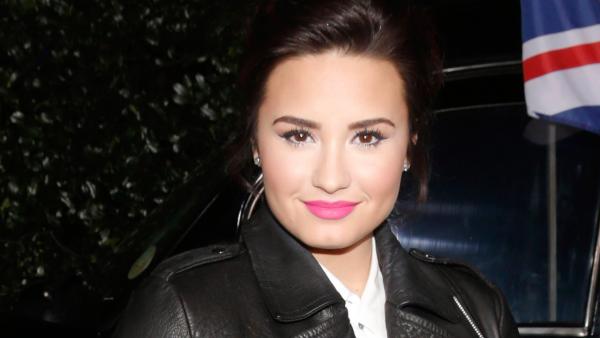 02/14/2013
See photos of Demi Lovato, Kim Kardashian, Jennifer Lopez and more at the Los Angeles grand opening of Topshop on February 13, 2013.
More emma roberts
09/05/2013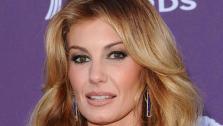 Love #throwbackthursday and #flashbackfriday? Check out photos of celebrities such as Miley Cyrus, Beyonce, Lauren Conrad, Dwayne 'The Rock' Johnson, Faith Hill and Justin Bieber when they were children or young teenagers.
08/01/2013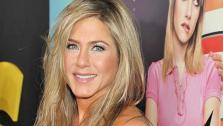 temp
08/08/2013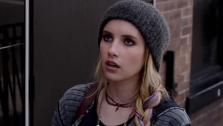 Watch a clip of Emma Roberts and Jason Sudeikis in the new comedy film 'We're the Millers'.
08/02/2013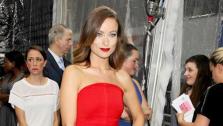 At the New York City premiere of "We're the Millers," Olivia Wilde and Jennifer Aniston opted for a splash of color, while Emma Roberts chose a chic black dress.
Wilde attended the premiere with her fiance Jason Sudeikis, who stars in the film with Aniston and Roberts as a drug dealer who hires Aniston's character to play his fake wife and a homeless teenage girl (Roberts) and his neighbor (Will Poulter) to play their two children to accompany him as he tries to smuggle marijuana across the Mexico border to the United States.
07/17/2013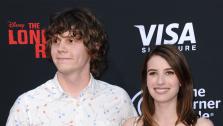 Actress Emma Roberts was reportedly arrested in Montreal after she was involved in a fight with boyfriend Evan Peters in their hotel room earlier this month.
Montreal police confirmed to ABC News on July 17, that they were called to a hotel on July 7 at 2 a.m. to intervene in an argument, but police did not name the parties involved. The police spokesperson confirmed "one person was arrested but the charges were dropped at the other party's request."
07/18/2012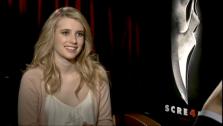 Emma Roberts appears to have moved on from her "Glee" romance.
The 21-year-old actress was photographed walking with "American Horror Story" actor Evan Peters, 25, while clutching his arm at the wedding of celebrity stylist Emily Current in Santa Barbara, California on July 14, as seen in photos posted on the websites of Us Weekly and People magazine. The two have not commented about the nature of their relationship.
06/13/2011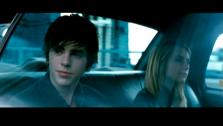 The trailer for 'The Art of Getting By,' which stars Freddie Highmore and Emma Robers and opens on June 17, 2011.
06/18/2011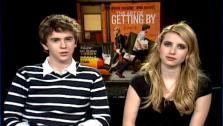 Emma Roberts and Freddie Highmore got close while filming their new coming-of-age romance "The Art of Getting By" and readily admit that their on-screen chemistry was very natural.
"We always felt really at-ease around each other and that seemed to help with the chemistry on-screen," Roberts told OnTheRedCarpet.com host Chris Balish. "We have a lot of chemistry, apparently."
06/16/2011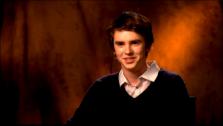 Freddie Highmore talks about his character in 'The Art of Getting By,' which opens on June 17.
06/16/2011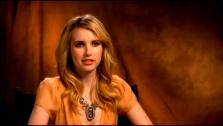 Emma Roberts talks about her character in 'The Art of Getting By,' which opens on June 17.
06/16/2011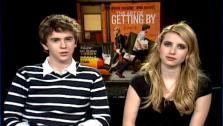 Emma Roberts and Freddie Highmore talk about their chemistry in 'The Art of Getting By.'
Sign up Stay Informed
Entertainment News