Entertainment News: emily maynard
01/08/2014
"The Bachelorette" alum Emily Maynard is engaged again!
The 27-year-old, who has an 8-year-old daughter named Ricki, is set to marry boyfriend Tyler Johnson, a 27-year-old management consultant. He proposed to her on Saturday, Jan. 4, with FIVE diamond-studded rings, according to Us Weekly.
More emily maynard
06/28/2013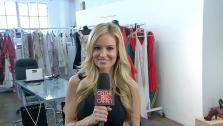 She stole America's heart on "The Bachelorette." Now, Emily Maynard is embarking on her next adventure -- a new jewelry line called Emily Maynard for Towne & Reese.
"The first time I like held it in my hands and saw the box with my name on it, I think I could cry," Maynard said. "I was so excited!"
06/28/2013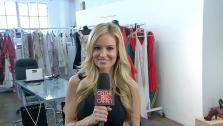 Emily Maynard talked to OTRC.com about her new jewelry for Towne & Reese recently.
Sign up Stay Informed
Entertainment News