Entertainment News: emily deschanel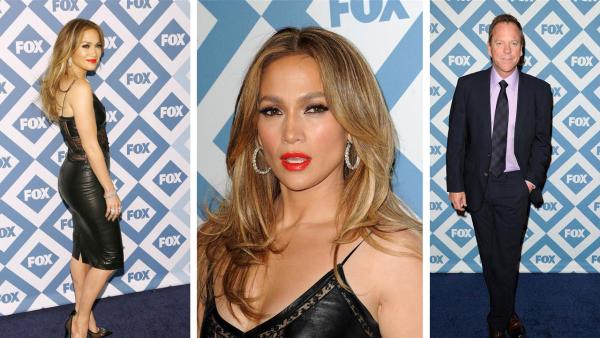 01/14/2014
See photos of celebs such as Jennifer Lopez, Kiefer Sutherland (who is starring in a new, limited "24" series), Zooey Deschanel, Christopher Meloni, Billy Bob Thornton and Keri Russell at FOX's Winter 2014 TCA event on Jan. 13, 2014.
More emily deschanel
03/09/2012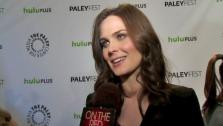 Emily Deschanel dishes on the new season of "Bones," says she can relate to her character when it comes to motherhood.
Deschanel, 35, is the star of the FOX drama that is gearing up for its seventh season premiere, promising to deliver the same witty humor and intense drama that fans crave. The actress talked about how her character will handle a whole new obstacle in the upcoming season: motherhood.
03/09/2012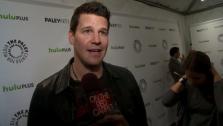 David Boreanaz talks about his character's new role as a father and crime fighter in the new season of 'Bones.'
03/09/2012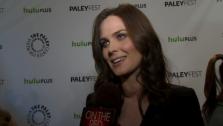 Emily Deschanel talks about relating to her 'Bones' character when it comes to the adventures of motherhood.
09/22/2011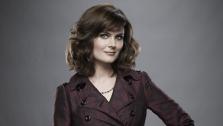 Emily Deschanel and her husband, actor David Hornsby, are the new parents of a baby boy.
The 34-year-old "Bones" actress gave birth on Wednesday, according to People magazine. The couple named the child Henry Hornsby. It is the first child for both Deschanel and Hornsby. The actress firstl announced her pregnancy in March and reportedly maintained a vegan diet throughout.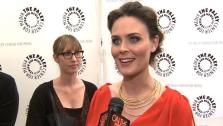 This episode of "On The Red Carpet" was filmed on the set of America's Best Dance Crew.
In this episode of "On The Red Carpet," we dig for 'Bones' season finale dirt with David Boreanaz and Emily Deschanel, Molly Quinn spills the secrets of 'Castle', Ashley Greene and Shiloh Fernandez hit the roller rink in 'Skateland', and we're backstage with the latest castoff of 'Dancing With the Stars'.
05/10/2011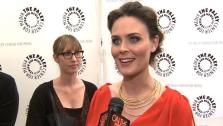 Emily Deschanel, David Boreanaz and Hart Hanson offer up 'Bones' spoilers at a PaleyFest event.
03/31/2011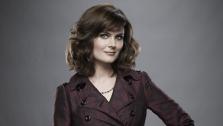 Emily Deschanel of the FOX series "Bones" is pregnant with her first child, it was reported on Thursday, March 31, six months after she married actor David Hornsby.
Deschanel, 34, and Hornsby, who played Matthew "Rickety Cricket" Mara on FX's "It's Always Sunny in Philadelphia," wed on Sept. 25, 2010 in posh Pacific Palisades near Los Angeles after dating since 2007.
Sign up Stay Informed
Entertainment News