Entertainment News: elvis presley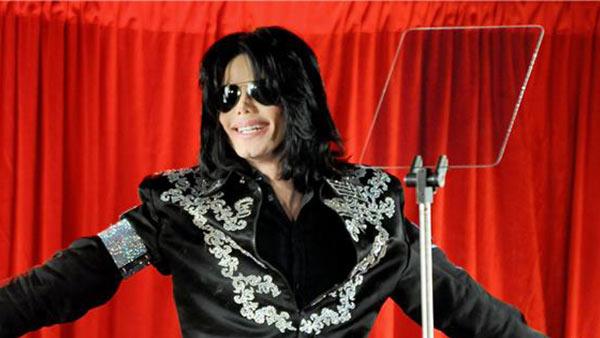 10/24/2013
Michael Jackson is still proving to be a top-selling artist even years after his death.
The King of Pop landed in the No. 1 spot on Forbes list of top-earning dead celebrities, which was released on Wednesday, Oct. 23. The singer beat out celebs like Elvis Presley and Elizabeth Taylor to claim the top spot.
More elvis presley
05/28/2013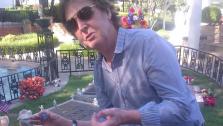 On Memorial Day Weekend, Paul McCartney visited the grave of a very famous U.S. veteran -- fellow rock legend Elvis Presley, and left behind a gift.
The 71-year-old former Beatle dropped a guitar pick over the tombstone, located in the King of Rock N' Roll's Graceland estate in Memphis, Tennessee, on Sunday, May 26. McCartney posted on Twitter a photo of himself holding the gift over Elvis' final resting place, located in between the graves of his parents, saying he was "paying respects." (see above)
10/16/2012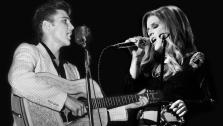 Lisa Marie Presley is releasing a new duet that incorporates the vocals of her late father, Elvis Presley, the King of Rock n' Roll, and the two are featured in a new music video for the song, which was recorded earlier this year to mark the 35th anniversary of his death.
Lisa Marie, 44, is the only child of the iconic singer, who died at age 42 in 1977. Her mother is his widow Priscilla. Her new duet," "I Love You Because," is set to be released on Tuesday. Elvis first recorded the song in 1954.
10/24/2011
Eric Bana might want to start working on his hip swiveling techniques.
The Australian actor, known for his work in such films as "Munich" and "Troy," will play Elvis Presley in a fictional film about the legendary singer's meeting with President Richard Nixon in December 1970, according to Variety.
02/09/2011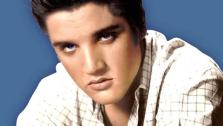 Elvis Presley Enterprises is seeking legal action against two men in the U.S. and the UK over alleged copyright infringement and the illegal sale of a DVD and CD box set of recordings and footage of the late singer's performances.
Sign up Stay Informed
Entertainment News