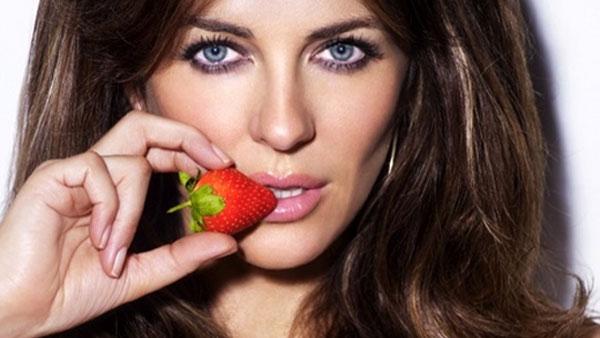 Elizabeth Hurley says she's 'coping quite well' with divorce
04/13/2011 by Kristina Lopez
Elizabeth Hurley is speaking out for the first time
since she reportedly filed for divorce in early April
. "I think I'm coping quite well, actually," Hurley told
People magazine
. "We're all quite happy right now and trying to move forward." The model and actress reportedly filed papers in London's High Court and cited Nayar's "unreasonable behavior" for the divorce. In December Hurley
talked about her separation on Twitter saying
, "Not a great day. For the record, my husband Arun & I separated a few months ago. Our close family & friends were aware of this." According to the
The Telegraph
, a tabloid report in the U.K. paper News of The World shows photos of Hurley kissing the athlete. The pair were also spotted after spending two nights together in a London hotel. Nayar is an Indian business man. The 45-year-old began dating Nayar in 2003 and the two were married in March 2007. Hurley has an eight-year-old son named Damian by ex-boyfriend Steve Bing. Hurley was also in a 13-year relationship with actor Hugh Grant before the two ended their relationship in 2000. The actress also recently told the magazine she's used to her romances getting a spotlight in the public eye. "I've been around for a long time, and I think I'm just used to it at this point," the actress and former model said. "It can be intrusive but I'm pretty good at getting privacy when I need it."
Hurley was recently cast as, according to her own word, the "evil villain" in the new "Wonder Woman" pilot for NBC
. She joins Adrianne Palicki, 28, of "Friday Night Lights" fame, who will play the superhero herself on the program, spearheaded by "Ally McBeal" and "Boston "Legal" showrunner David E. Kelley.
"Thrilled to be doing the NBC pilot Wonder Woman," Hurley said on her Twitter
page. "I'll be playing the evil villain. Can't wait."
(Copyright ©2014 OnTheRedCarpet.com. All Rights Reserved.)
Sign up Stay Informed
Entertainment News