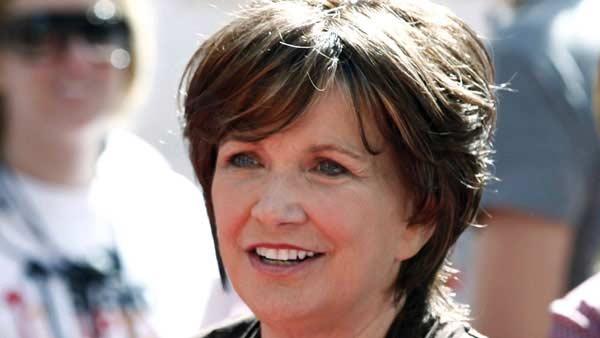 Elizabeth Edwards dead at 61 after cancer battle
12/07/2010 by Corinne Heller
Elizabeth Edwards has died at age 61 after battling cancer, one day after it was announced the disease had spread to her liver and further treatment would be unproductive.
The author and estranged wife of former presidential candidate John Edwards passed away at her North Carolina home on Tuesday, the Associated Press said, quoting an unnamed family friend.
She was hospitalized last week and her family said in a statement on Monday that she was advised by her doctors that further treatment of her cancer, which she has battled since 2004, would be unproductive.
John Edwards, their three children, her sister, brother, nieces and nephews, former campaign advisers and other friends were at her side at the Chapel Hill home that day.
"I have been sustained throughout my life by three saving graces, my family, my friends, and a faith in the power of resilience and hope," Elizabeth Edwards said on her Facebook page. "These graces have carried me through difficult times and they have brought more joy to the good times than I ever could have imagined. The days of our lives, for all of us, are numbered. We know that."
In 2007, the cancer spread to her bones and in June she said the cancer had spread to her legs, spine, and skull. She and John Edwards, 57, married in 1977 and have three children aged 10 to 28. Their son Wade died in a car accident in 1996 at age 16.
The couple separated in January after John Edwards admitted he had fathered a child with another woman, Rielle Hunter, while he was running his presidential campaign in 2008.
Elizabeth Edwards, who penned a book called "Resilience" and recently added a chapter about her husband's affair to the paperback version, said Hunter was "so completely unlike me that it's hard to imagine the same person could marry me and be attracted to that -- to that woman, as well."
Elizabeth Edwards was born July 3, 1949 in Jacksonville, Florida. Her father was a navy pilot and she spent much of her childhood in Japan, the Associated Press said.
She graduated from UNC Chapel Hill and met John Edwards in law school. The two were married at in Chapel Hill on July 30, 1977 and they celebrated their first anniversary at a Wendy's fast food restaurant. Eating at the popular fast food chain became an annual anniversary tradition.
(Copyright ©2013 OnTheRedCarpet.com. All Rights Reserved.)
Sign up Stay Informed
Entertainment News