Entertainment News: elisabeth moss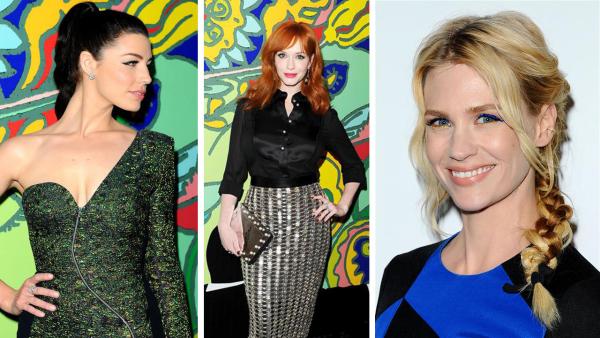 04/03/2014
See photos of "Mad Men" stars, including Christina Hendricks, January Jones and Elisabeth Moss, showcasing sexy looks at the season 7 premiere on April 2, 2014.
More elisabeth moss
05/26/2013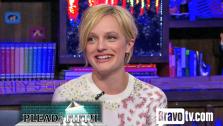 Elisabeth Moss didn't "plead the fifth" on "Watch What Happens Live" -- instead, she opted for being brutally honest.
The "Mad Men" actress, 30, appeared on the late night Bravo show that's hosted by Andy Cohen earlier this week. While the casual conversation drifted from topics of "BADvertising" to "Real Housewives," the real dishing began when Moss played "Plead the Fifth."
03/22/2013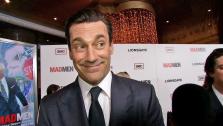 When viewers last saw the characters of "Mad Men," Don Draper's wife Megan had finally booked her first major acting gig, a commercial. While prepping for the shoot, Don left the studio and headed to the bar where he was approached by a young blonde asking, "Are you alone?"
OTRC.com talked to the cast and creator of "Mad Men" about the show's upcoming sixth season and while many admitted they could not reveal much, they were able to drop some hints about the answer to the "are you alone" question, what might be in store for the characters this season and what kind of style we'll see on the show.
03/21/2013
The women of "Mad Men" walked the red carpet of the season 6 premiere on Wednesday, March 20, looking stylish as ever. Be sure to vote on who had the best style in our poll below.
Christina Hendricks, who stars in the series as Joan Harris (nee Holloway) the office manager/junior partner at Sterling Cooper Draper Pryce, wore a L'Wren Scott gown.
04/01/2011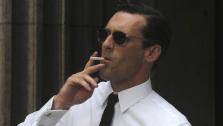 "Mad Men" has been renewed for at least two more seasons after creator Matthew Weiner struck a reported $30 million deal with the AMC cable network and the Lionsgate production studio.
The fourth season finale of the fifth season of the 1960s-era drama series aired in October 2010. The fifth season will premiere in March 2012 and production is set to begin in July of this year, the Hollywood Reporter said, calling the hiatus a "necessity of AMC's packed slate."
03/29/2011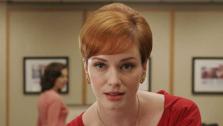 The fifth season of the AMC series "Mad Men" has been postponed to early 2012 due to "ongoing, key non-cast negotiations."
The 1960s-era drama series stars Jon Hamm as suave ad firm partner Don Draper and also features January Jones as his ex-wife, Elisabeth Moss as executive Peggy Olson and Christina Hendricks as voluptuous office manager Joan Harris. The fourth season finale aired in October.
Sign up Stay Informed
Entertainment News