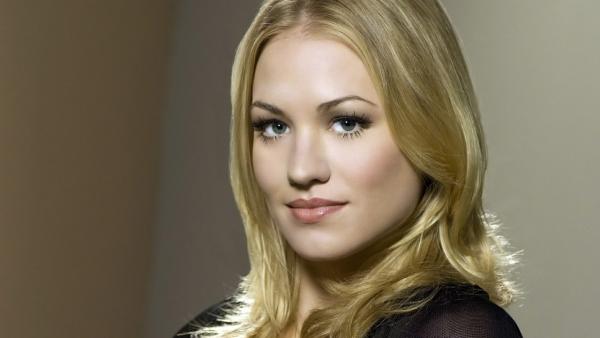 'Dexter' season 7 spoilers: Yvonne Strahovski joins the cast
06/12/2012 by Kristina Lopez
Warning! Spoilers ahead. "Dexter" season 7 will kick off on September 30 on Showtime but the series started filming the season just last week and now news comes that "Chuck" actress Yvonne Strahovski has been cast in a prominent role.
Strahovski will appear in a multi-episode story arc for the season as Hannah McKay, who is described as "a strong, independent woman with a past that she's struggled to put behind her," according to a statement from Showtime.
"As a turn of events leads Miami Metro Homicide to ask for her help in solving some old cases, Dexter works with her and begins to wonder if there's more to this woman than she's professed," the statement added.
Strahovski is likely best known to television audiences as CIA agent Sarah Walker on "Chuck." She will also appear in two upcoming films, "Guilt Trip" with Barbara Streisand and Seth Rogen and in "I, Frankenstein" with Aaron Eckhart.
The show focuses on a serial killer who moonlights as a blood spatter analyst at the Miami Police Department. Season 6 of the drama series ended with Dexter Morgan (Michael C. Hall) killing the season's villain Travis Marshall (played by Collin Hanks) known as the Doomsday Killer. However, as Dexter plunges his knife into Travis' chest, his adoptive sister Debra (Jennifer Carpenter) is inside the church and witnesses Dexter committing the murder.
A photo from the premiere episode was released on June 12 and shows that the series will pick up right where it left off last season. The photo, which can be seen at TV Guide, shows Debra pointing her gun at Dexter, who is still wearing his killer gear from the finale.
"Viewers might think we shy away from that moment of Debra walking in and seeing Dexter stabbing into Travis' chest, but it's just the opposite," executive producer Scott Buck told the news outlet. "She now has to deal with what she's seen and what she knows. And it forces him to defend and define himself."
Last season, Debra also realized through therapy that she has romantic feelings for her adoptive brother.
"It's ironic that people are fine with Dexter jabbing people in the heart but mortified by this romance," Buck said. "We're not shying away from those feelings of hers, either."
In November, it was announced that the series was renewed for two more seasons with 12 episodes, so there will be an eighth season of the show. The seventh season of "Dexter" premieres on September 30 at 9 p.m. on Showtime.
(Copyright ©2013 OnTheRedCarpet.com. All Rights Reserved.)