Entertainment News: denzel washington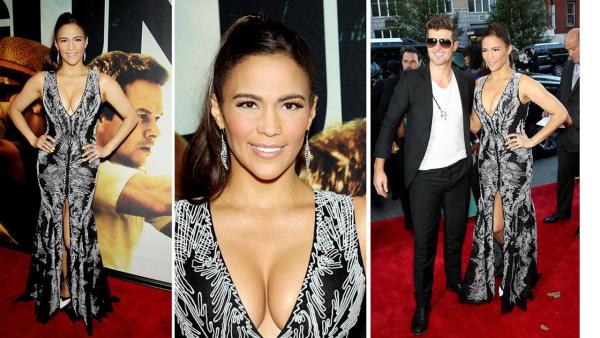 07/30/2013
Check out photos of Paula Patton, husband Robin Thicke, co-stars Mark Wahlberg and Denzel Washington and others at the premiere of "2 Guns" in New York on July 29, 2013.
More denzel washington
07/30/2013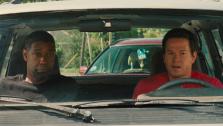 Trailer for the 2013 film '2 Guns,' which stars Mark Wahlberg, Denzel Washington and Paula Patton.
07/30/2013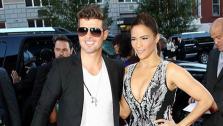 Paula Patton wore a cleavage-baring, black and white gown to the recent premiere of the action film "2 Guns" in New York and also arrived with her husband of eight years, singer Robin Thicke.
Her outfit is a Basil Soda creation and is from the designer's Fall/Winter 2013-2014 Ready-To-Wear collection. A front slit allowed the 37-year-old actress to show off her toned legs as she posed playfully on the red carpet.
07/30/2013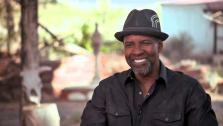 Denzel Washington talked about his new film '2 Guns' and having a few laughs with Mark Wahlberg on the set.
11/03/2012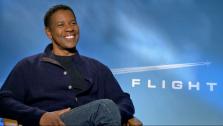 Denzel Washington plays an airline pilot who's a cocaine addict and alcoholic in the new film flight and says he did not play the role in a way to make people like his character.
The film hit theaters on Friday, November 2 and also stars Don Cheadle. Washington's character, Whip Whitaker, becomes somewhat of a hero at first when he executes an emergency landing of his commercial jet but quickly falls from grace when his substance abuse is revealed following an investigation into what could have become a massive tragedy.
09/18/2012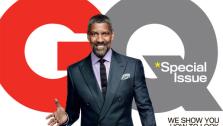 Denzel Washington opens up about the late Whitney Houston, his co-star in the 1996 Christmas movie "The Preacher's Wife," and her substance abuse in the newest issue of GQ magazine.
The iconic singer, who rose to fame as an actress in the 1992 film "The Bodyguard,"
died in February in a Los Angeles hotel at age 48
. She was found in a bathtub and her death was ruled an accidental drowning, spurred by cocaine use and a pre-existing heart condition.
02/13/2012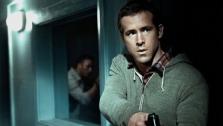 Ryan Reynolds had several mishaps on the set of his new film "Safe House," both of which nearly ruined Denzel Washington's experience.
"Ryan gave me a black eye," Washington said during a recent press conference, according to United Press International. "There's a scene where I reach over [a car seat] to try to choke him and I have handcuffs on. We were flying around in the car. He wasn't actually driving the car, it was being controlled by somebody else. So, it just happened as I was reaching forward, he was flying back and pow!"
02/04/2012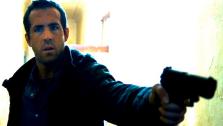 Ryan Reynolds and Denzel Washington star in 'Safe House,' which is slated for release on February 10, 2012.
11/04/2011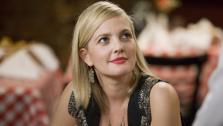 Drew Barrymore tops Forbes' list of the Most Overpaid Actors of 2011. See the other A-listers who made the list, including Tom Cruise, Nicole Kidman, Eddie Murphy and Will Ferrell.
10/05/2010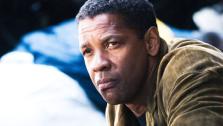 Denzel Washington donated over $2 million to Fordham University for a new scholarship for undergraduate theatre majors and to a Chair in Theatre position, which will be held by Tony-winning actress Phylicia Rashad.
"I wanted to create the Denzel Washington Endowed Scholarship and Chair in Theatre at Fordham in order to offer the next generation of students positive influences," The actor, who graduated from Fordham in 1977 said in a statement. "Phylicia Rashad, as the inaugural holder of the chair, will provide the care, compassion and that extra push to help take students where they're meant to go."
11/19/2010
Denzel Washington and Anne Hathaway are set to co-host the 17th annual Nobel Peace Prize Concert on December 11 in Oslo, Norway.
The event will also feature performances by artists such as Florence + the Machine, Herbie Hancock and Colbie Caillat. Elvis Costello, pop singer Robyn, jazz and funk group Jamiroquai, Barry Manilow and pianist Herbie Hancock were also added to the lineup recently.
Sign up Stay Informed
Entertainment News