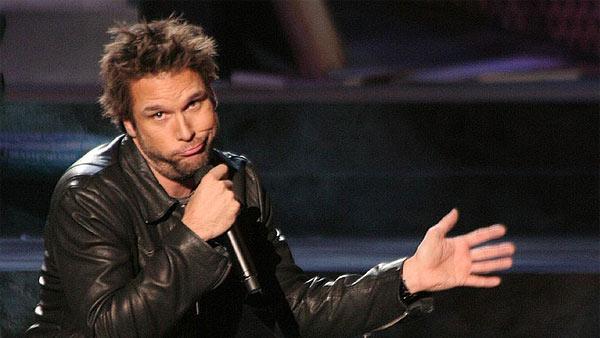 Dane Cook to make Broadway debut in play 'Fat Pig'
11/18/2010 by Corinne Heller
Dane Cook, a comedian who starred with Kate Hudson in the movie "My Best Friend's Girl", will make his Broadway debut next year by starring in Neil LaBute's comedic play "Fat Pig".
The 38-year-old will play Carter, who mocks his friend Tom for dating an overweight woman named Helen, according to playbill.com. The play is set to open in spring 2011.
"Beyond excited," Cook said on his Twitter page in response to the casting news.
Josh Hamilton, who has starred in films such as "The Bourne Identity" and "Alive: The Miracle of the Andes", will portray Tom.
"Fat Pig" ran off-Broadway in 2004 and starred "Entourage" actor Jeremy Piven and Keri Russell of "Felicity". It also had productions in Los Angeles and London. Cook has also starred in films such as has acted in films such as "Dan in Real Life" and "Waiting", the latter of which tells of a group of restaurant workers and features Ryan Reynolds in the main role.

<href="http://www.ontheredcarpet.com/Ryan-Reynolds--star-of-Green-Lantern--is-Sexiest-Man-Alive-of-2010/7794539" title="Ryan Reynolds, star of 'Green Lantern', is 'Sexiest Man Alive' of 2010">Reynolds was recently named the "Sexiest Man Alive" by People

magazine.
"Every1 congratulating me 4 being Peoples sexiest man," Cook said. "Not me its Ryan Reynolds. I will be cover for Feet Weekly. Sexiest bunions. Honored."
(Copyright ©2014 OnTheRedCarpet.com. All Rights Reserved.)
Sign up Stay Informed
Entertainment News