Entertainment News: dakota johnson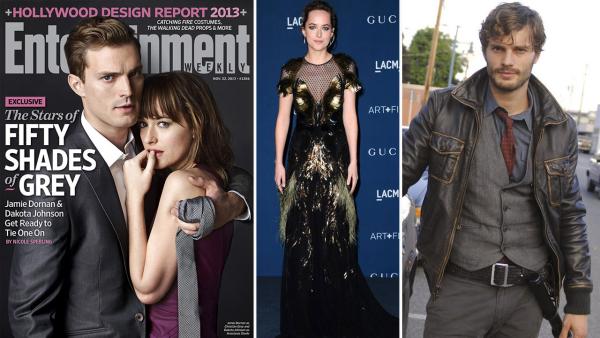 11/13/2013
"Fifty Shades of Grey" stars Dakota Johnson and Jamie Dornan recently got into character and gave fans a glimpse of what to expect from the upcoming film based on the best-selling book by the same name.
The two actors appear in an embrace on the cover of the latest issue of Entertainment Weekly as Anastasia Steele and Christian Grey, complete with a clean-shaven Dornan clutching a gray tie around his hand.
More dakota johnson
09/03/2013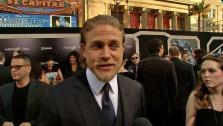 Why were Charlie Hunnam of "Sons of Anarchy" and Dakota Johnson cast as Christian Grey and lover Anastasia "Ana" Steele in the film adaption of E.L. James' erotic novel "Fifty Shades of Grey"? Well, chemistry, for one.
The author announced the news on Monday and spurred mixed reactions online. Producers Dana Brunetti and Michael De Luca took to Twitter to react to some of the criticism.