Entertainment News: courtney love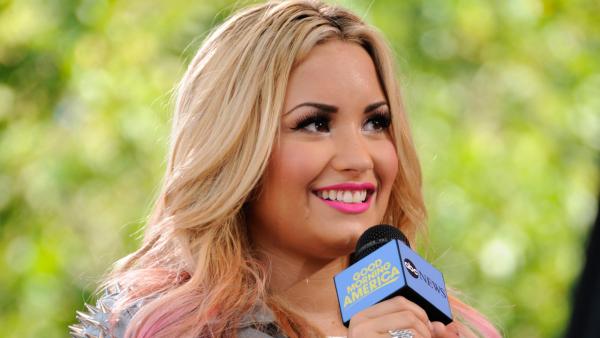 12/01/2010
Check out celebrities who've been to rehab - you might be surprised who made the list.
More courtney love
05/07/2012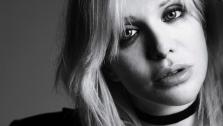 Courtney Love chronicled her meals in a food dairy for the New York Magazine food blog Grub Street published on May 4. The diary reveals Love's favorite foods, odd dieting habits and her hatred of chocolate.
Love is promoting her art exhibition "And She's Not Even Pretty" which will be on view at Fred Torres Collaborations in Manhattan, New York until June 15. It is the first exhibition of Love's drawing and includes 45 of her works.
04/25/2012
Kurt Cobain and Courtney Love appear in a rare video that shows the couple kissing and singing.
The video features footage of the late rocker and his fellow musician wife during happy times. The pair perform a rough, acoustic version of an unreleased duet called "Stinking of You," make out and care for their baby daughter, Francis Bean.
04/15/2012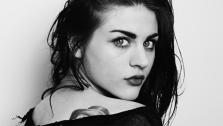 Courtney Love took to her official Twitter page to apologize to her daughter, Frances Bean Cobain, for causing a bit of a media storm by claiming that the late Kurt Cobain's former band mate Dave Grohl made a pass at Frances Bean Cobain.
The trouble started after Love ranted on her private Twitter account that she heard from a former roommate of Frances Bean Cobain's that Grohl hit on the singer's daughter.
04/13/2012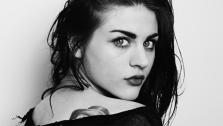 Frances Bean Cobain said her mom Courtney Love should be banned from Twitter after making "gross" accusations against former Nirvana drummer David Grohl.
The drama began when Love posted a rant on her private Twitter account ( @CBabymichelle), accusing Grohl of hitting on her estranged daughter, which the Foo Fighters lead man vehemently denied.
12/16/2011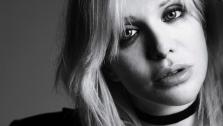 Courtney Love has reportedly been evicted from her New York City home after falling $55,000 behind in rental payments.
According to the New York Post, the singer was also accused of painting and wallpapering the home without the owner's permission, after accidentally starting a fire.
10/05/2011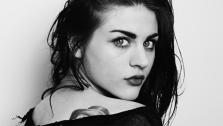 Frances Bean Cobain recently bought a $1.8 million home in Los Angeles' Hollywood Hills with part of her multi-million trust fund savings.
Frances, who is the only child of Courtney Love and late Nirvana front man Kurt Cobain, bought the Spanish style home in late July for $1,825,000 (See photos of the property).
09/24/2011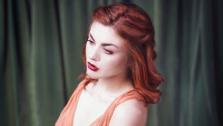 Frances Bean Cobain, the only child of Courtney Love and late Nirvana singer Kurt Cobain, has gained attention lately for her modeling work and now a video of her as a baby, amusing her rock star parents has surfaced.
In the video, which was filmed on December 13, 1993, Frances Bean is seen posing for photos while Courtney Love talks about her baby daughter's more embarrassing moments. Later in the video, Kurt Cobain and Love are shown feeding their daughter and laughing.
08/18/2011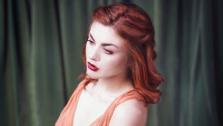 Frances Bean Cobain, the only child of Courtney Love and late Nirvana singer Kurt Cobain, is gaining more notice on the web for her latest photo shoot.
Cobain is seen in a new set of photos from Los Angeles Times photographer Rocky Schenck, which are a softer contrast from the stark black and white photos she appeared in for her photo shoot with Hedi Slimane.
08/05/2011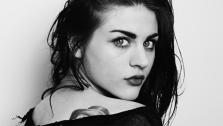 Frances Bean Cobain, the only child of Courtney Love and late Nirvana singer Kurt Cobain, posed for famed designer-turned-photographer Hedi Slimane and she appears to be all grown-up.
In the photos posted on Hedi Slimane's website, Frances Bean is shown smoking against a chain-link fence, leaning against a torn American flag and posing in various ensembles. The elusive 18-year-old displayed a slew of tattoos, including lettering on her back which reads, "L'art est la Solution du Chaos."
05/27/2011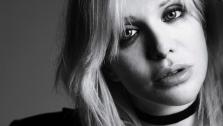 Courtney Love is being sued again for defamatory remarks she made on Twitter, this time by the lawyers who represented her in an effort to pursue money allegedly stolen from the estate of her late husband, Kurt Cobain.
According to the Hollywood Reporter, the San Diego-based law firm Gordon & Holmes claims that Love lashed out after Rhonda Holmes, a partner at the firm asked Love to refrain from "any and all substance abuse" during the attorney-client relationship.
Sign up Stay Informed
Entertainment News