Entertainment News: conan obrien
05/20/2013
Will Ferrell, David Koechner, Paul Rudd and Steve Carell stay classy in a new "Anchorman: The Legend Continues" teaser trailer, which was recently released.
The movie is set to hit theaters on Dec. 20 and also features Christina Applegate, who reprises her role as Victoria Corningstone, the ex-lover and nemesis of main anchor Ron Burgundy, played by Ferrell. "SNL" alum and "Bridesmaids" actress Kristen Wiif and Nicole Kidman also star.
More conan obrien
04/04/2013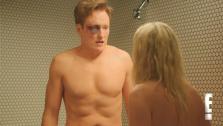 Conan O'Brien recently surprised Chelsea Handler in the shower ... in a naughty "nude" sketch on her E! talk show "Chelsea Lately."
The host of TBS' "Conan" shows off a toned stomach as he approaches Handler, and accuses her of stealing his former studio -- and his parking space. Last year, "Chelsea Lately" was moved to the home of "The Tonight Show with Conan O'Brien," which lasted seven months during an NBC shakeup that saw host Jay Leno leaving in 2009 and then returning following lackluster ratings.
03/29/2012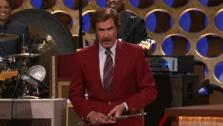 A sequel to the 2004 cult comedy film "Anchorman: The Legend of Ron Burgundy," which depicts the zany life of a narcissistic, sexist, dimwitted and hilariously offensive San Diego news anchor, is in the works, says the man himself.
Or rather, his real life alter ego, Will Ferrell. The 44-year-old actor appeared in character with a mustache and a burgundy suit and pretended to play a jazz flute - the man's favorite instrument - before he made the announcement on Conan O'Brien's TBS talk show, "Conan," on Wednesday. Watch the video.
11/04/2011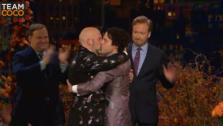 Conan O'Brien recently officiated a same-sex, Jewish wedding in New York, which was featured on "Conan," his TBS talk show.
The Los Angeles-based program has been taping episodes in the city as part of a special weeklong residency to celebrate the 1-year anniversary of "Conan," which debuted on the cable network in November 2010. In June, New York passed a bill legalizing same-sex marriage, becoming the sixth and the largest state to do so.
10/31/2011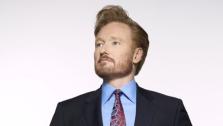 Conan O'Brien is gearing up to celebrate the first anniversary of his show "Conan" on TBS. So to mark the big event, the late night comedian will officiate a gay wedding on-air.
O'Brien will officiate the wedding in New York during an episode of the show this week, according to The Hollywood Reporter. The industry paper notes that the wedding is for one of O'Brien's long-time staff members and his partner. New York City legalized same sex marriage earlier this year in June.
08/10/2011
Ashton Kutcher tops TV Guide.com's list of the highest paid stars on television - check out some of the surprising results.
08/12/2010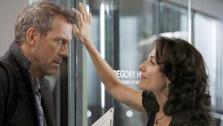 TV Guide.com recently revealed who are the highest paid stars on television. Some of the results were surprising.
04/18/2011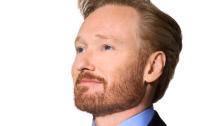 Conan O'Brien, who turns 48-years-old on Monday, called Charlie Sheen "a genius" at the "Hollywood Bites Back" benefit for Malaria No More in Los Angeles on Saturday night.
O'Brien mentioned the troubled actor while hosting the event, comparing his infamous battle with NBC to Sheen's fight with CBS.
11/08/2010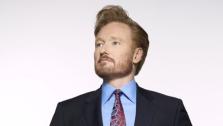 Conan O'Brien's new TBS talk show, "Conan", is set to debut on Monday at 11 p.m. ET, marking the host's return to late-night television after leaving "The Tonight Show" following a seven-month hosting stint and amid a network shakeup.
11/24/2010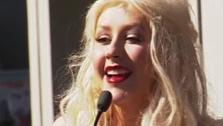 Christina Aguilera stars in the new musical film "Burlesque" with actress and singer Cher and recently taught talk show host Conan O'Brien some sexy dance moves.
In the film, which opened on Friday, Cher portrays Tess, a nightclub proprietor and headliner who is struggling to keep the place open. Aguilera, a fellow Grammy-winning singer, plays Ali, a small-town girl who moves to Los Angeles and begins working at the club as a cocktail waitress, aiming to one day perform on stage. This is Aguilera's first acting role.
Sign up Stay Informed
Entertainment News