Entertainment News: chris daughtry
05/11/2012
Jessica Sanchez, one of the remaining top three contestants on "American Idol," has booked a high-profile gig - she is set to perform at PBS' National Memorial Day Concert in Washington D.C., days after the FOX show's 11th season finale.
The 16-year-old resident of San Diego, California emerged as a frontrunner earlier in the competition and has been praised for her powerful vocals. She was voted off last month but was then saved by the judges in a rare move. Sanchez comes from a military background - her father fought in Iraq and Afghanistan and her grandfather is a retired Navy veteran. At the Memorial Day concert, she is scheduled to sing the National Anthem and "The Prayer," which she had also performed on "American Idol."
More chris daughtry
04/08/2012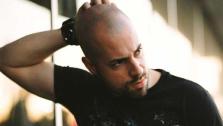 Chris Daughtry is being sued by three of his former bandmates who claim the former "American Idol" contestant defrauded them out of proceeds from four songs.
The bandmembers say the songs included music and lyrics they wrote together with Daughtry, according to a report by Greensboro, North Carolina's News & Records. Bassist Ryan Andrews, drummer Scott Crawford and guitarist Mark Perry filed the suit on April 5, in Guilford County Superior Court. The musicians were apart of the band Absent Element, which also included Daughtry before he competed in "American Idol."
11/23/2011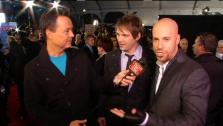 Daughtry front man, former "American Idol" finalist Chris Daughtry released the band's third album entitled "Break the Spell" on Monday and got ready with an American Music Award performance on Sunday night.
"We are so stoked," Daughtry told OnTheRedCarpet.com at the American Music Awards on Sunday. "We couldn't be happier. We're amongst greatness here and to be lumped in that category and be performing with the same people that we've looked up to for years? I mean, we're honored. We couldn't be happier."
11/17/2010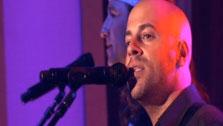 Chris Daughtry will be on double diaper duty now. The rocker and his wife Deanna, welcomed newborn fraternal twins on Wednesday morning, according to his official website.
The twins, a boy and a girl were born around in the morning with daughter Adalynn Rose arriving first at 11:06 a.m. and son Noah James born at 11:25 a.m. "Our family is overwhelmed with joy by these two precious gifts from God," Daughtry, 30, said in a statement on his website. "The babies are both healthy and resting. Thanks to everyone for their love and prayers."
Sign up Stay Informed
Entertainment News