Entertainment News: cher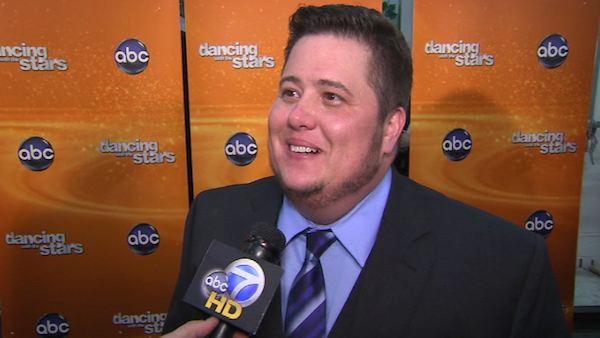 04/23/2013
See photos of Chaz Bono, Cher's son, on 'Dancing With the Stars' in the fall of 2011, during the ABC show's 13th season.
More cher
01/27/2012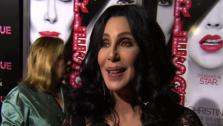 Cher was recently the target of a celebrity death hoax.
The 65-year-old pop star is alive and well. Rumors of her demise, sparked by a Twitter message and the trending topic "RIP Cher," drew the attention of reality show actress /*Kim Kardashian*/, who Tweeted to her 12.8 million followers late on Thursday, January 27: "Did I juist hear Cher has passed away? Is this real? OMG. I hope this is a twitter joke and not true. I don't see it on the news anywhere. I'm praying its not true..."
08/31/2011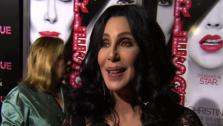 Cher is not keeping quiet against people who disagree with her son appearing on the 13th season of "Dancing With The Stars."
The legendary singer took to her official Twitter page to speak out against comments made on blogs and message board against her son being cast on the reality series in September. She also urged fans to voice their support of Bono in the competition.
"Lovelies! Chaz is Being Viciously Attacked on Blogs & Message boards about being on 'DWTS'! This is Still America right ? It took guts 2 do it," Cher wrote on Twitter Wednesday. "Can u guys check out sites & give him your support? BTW ... Mothers don't stop Getting angry with stupid bigots who [expletive] with their children," she said in another Tweet.
11/27/2010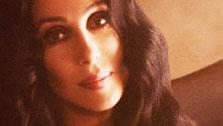 Test your knowledge on all things Cher with our 15 fun facts about the award-winning singer and actress.
07/09/2011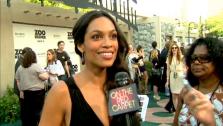 Rosario Dawson tends to take on dramatic roles, but the actress got to get a bit silly in "Zookeeper" and told OnTheRedCarpet.com that her grandmother had something in common with her monkey co-star.
"I did not get hit by a monkey on set, but a lot of people did get hit by a monkey on set, including my grandmother, which was pretty funny," Dawson told OnTheRedCarpet.com co-host Chris Balish at the film's premiere on Jul 6. "I have the best picture of her with Crystal the Monkey, sitting on her and smiling really hard and my grandmother doing the exact same smile, which is wonderful. I really loved that. It actually reminded me of my grandmother because she was super sweet and really, really cute but packed a wallop on her, man. You would never expect it!"
11/10/2010
Cher praises Christina Aguilera's acting skills in their new musical film "Burlesque", which sees the "Genie in a Bottle" singer making her on-screen debut as a small-town girl who moves to Los Angeles and begins working in a club as a waitress, aiming to one day perform on stage.
The movie also stars Kristen Bell of "Veronica Mars" fame, Stanley Tucci and Peter Gallagher and hits theaters on November 24.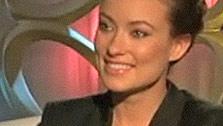 This week's show was filmed in Las Vegas. Holly Madison chats about her fun on "Peep Show" and we find out what Kim Kardashian's favorite Las Vegas hot spot is. Plus we talk to the cast of "Jersey Boys" at The Palazzo and go behind the scenes of "Phantom of the Opera" at the Venetian Hotel and Casino.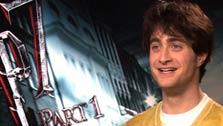 This week's show was filmed at The Nokia Theatre LA Live the home of the American Music Awards. Christina Aguilera and Cher get spicy in the new musical Burlesque Plus, we're on the red carpet with Russell Crowe for his new film The Next 3 Days, and Harry Potter comes to America.
11/19/2010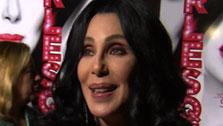 Cher talks to OnTheRedCarpet.com about being the 'Mama Bear' of the 'Burlesque' cast, which includes Christina Aguilera
11/24/2010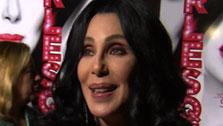 Cher says she was the "Mama Bear" among the cast members of her new musical film "Burlesque", which stars singer Christina Aguilera in her first movie role.
In the film, which opened on Friday, Cher portrays Tess, a nightclub proprietor and headliner who is struggling to keep the place open. Aguilera plays Ali, a small-town girl who moves to Los Angeles and begins working at the club as a cocktail waitress, aiming to one day perform on stage. The movie also stars Kristen Bell and Julianne Hough of "Dancing With the Stars" fame.
11/18/2010
Christina Aguilera says Cher, her co-star in the new film "Burlesque" who has been married twice and has had a string of Hollywood romances, gave her relationship advice following her recent split from husband Jordan Bratman.
Aguilera, 29, filed for divorce from Bratman, a 33-year-old music marketing executive, in October. They married in November 2005 and have a 2-year-old son, Max.
11/16/2010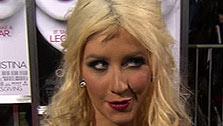 Christina Aguilera says she "absorbed" fellow Grammy-winning singer Cher like a "sponge" and learned a lot from the veteran performer while filming her first movie, the flashy, dance-oriented "Burlesque".
Aguilera, 29, also plans to sing and perform routines inspired from the film at the 2010 American Music Awards and did not confirm or deny whether Cher, 64, would join her on stage.
Sign up Stay Informed
Entertainment News