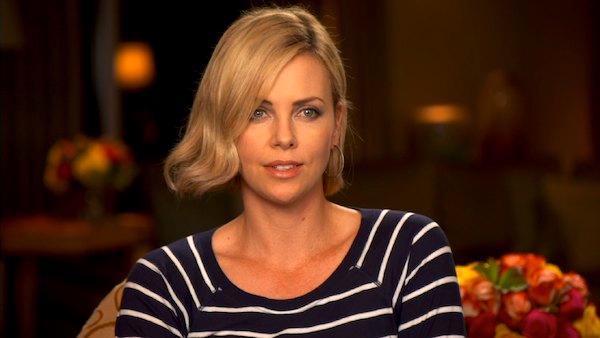 Charlize Theron describes motherhood as 'everything you've hoped for'
05/14/2012 by Kristina Lopez
Charlize Theron gushed about her new role as a mom to son Jackson in a new interview saying that it is "everything you've hoped for." "It's strangely everything that you've hoped for and it feels so right," the 36-year-old Academy Award-winning actress said told
E! News
. "I don't know how else to say it." "I feel like I can't remember anything prior to him, I feel like it was always just meant to be what it is," she said. Theron's
adoption was announced in March
. The actress has not revealed where or when the child was born, but has been spotted with him recently. The actress, who is in London for the premiere of "Snow White and the Huntsman" said she brought her son, whom she referrers to as "Jacks," and her mother for some quality time together. "It's an overwhelming sensation of love that I think every mother tells you," Theron said. "There's almost a moment where I feel like I can't remember anything prior to him I feel like it was always just meant to be what it is." "Everyday I'm just like 'It's not possible to love you more,'" she said."Then 20 minutes later you're like 'Oh my god! How is this possible!'" In April, Theron
described her son as "the coolest kid ever"
and admitted, "I've always known I wanted a family. I don't think my mom could wait any more!" Theron grew up in a small farm town in South Africa. Her last name is pronounced "Thron" in Afrikaans, which was her first language. She was an only child. When she was 15, her mother, Gerda, shot and killed the actress' alcoholic father, Charles, in self-defense. Theron is named after him. Theron worked as a model in Milan and also studied at the Joffrey Ballet School in New York City before she pursued an acting career. She made her official big-screen debut in 1996 with the films "2 Days in the Valley" and "That Thing You Do!." She won an Oscar for her role as a serial killer in the 2003 film "Monster." She also
appeared in the 2011 comedy movie "Young Adult,"
which earned her a Golden Globe nomination. Also last year, Theron finished shooting Ridley Scott's "Prometheus." She can be seen next in "Snow White and the Huntsman." She plays the Evil Queen opposite Kristen Stewart, who stars as Snow White. The movie hits theaters on June 1.
Check out a trailer
and
photos from the film
. Check out trailers for "Prometheus" and "Snow White and the Huntsman" below.
(Copyright ©2014 OnTheRedCarpet.com. All Rights Reserved.)
Sign up Stay Informed
Entertainment News